Visa sets off a social cheer
The brand has created an application that asks Olympic fans to cheer for Visa sponsored athletes on Facebook.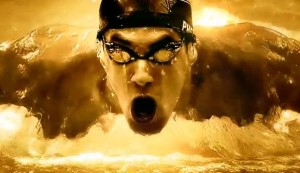 In a lead up to the 2012 London Olympic Games, Visa is asking consumers to root for 60 of its sponsored athletes by cheering across social media.
The "Go World" campaign (which was first introduced in the US for the 2008 Beijing games and to the rest of the world just before the start of the 2010 Vancouver games) includes "The Difference" commercial with creative by TBWA and media handled by OMD. The spot has been placed online in Canada on the brand's YouTube and Facebook pages as well as its website, and will also air during broadcast of the 2012 games.
Fans across the globe can go onto the brand's Facebook page and show their support by clicking on a "cheer" button that sits below posts, photos and videos of Team Visa athletes. The videos can also be found on the Visa YouTube page, where viewers are directed to the Facebook application to cheer for an Olympic hopeful. The idea is to create a "global cheer" to help inspire the global athletes as they train to compete at the games.
Brenda Woods, head of marketing, Visa Canada, says that the campaign has always been about supporting athleticism and cheering for athletes as they compete, but that this is the first time the brand has asked consumers to literally join in on the applause.
"[The campaign] not only talks to our consumers, but involves them in the experience," she adds. "The idea is to provide a way for consumers to be personally engage in the campaign through cheering for the athletes."