Leo Burnett continues winning streak
The Toronto shop won three Bronze awards at last night's Art Director's Club show.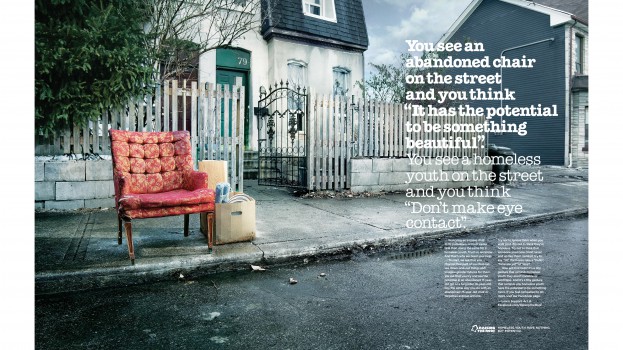 Leo Burnett added to its hardware collection with three Bronze wins and one Merit from last night's Art Director's Club annual award show.

Paprika also took home a Bronze for its work with Mission Design, capping off a second win in three days for the Montreal-based agency.

The Canadian winners are:

Leo Burnett won three Bronze awards, including Broadcast Craft, for its work with Raising the roof, Environmental Design for its design of Smith Restaurant + Bar, and a Bronze and Merit for its work with Elections Ontario.

Parprika nabbed a Bronze in Corporate for Mission Design, a Quebec collection of designers.

In Book Design, UpInc won Bronze for its self-promotional book 0 to 100 Book, while in the Motion category, Gragbarthtv also grabbed a Bronze for work for 7TV, a do-it-yourself channel. Secret Location also grabbed a Merit nod for its work with Show Media, a US based advertising agency.