Febreze explores new distribution channels with car freshener
The recently launched P&G line extension fills a void in the in-car market and adds new channel and aisle territory to the ever-expanding franchise.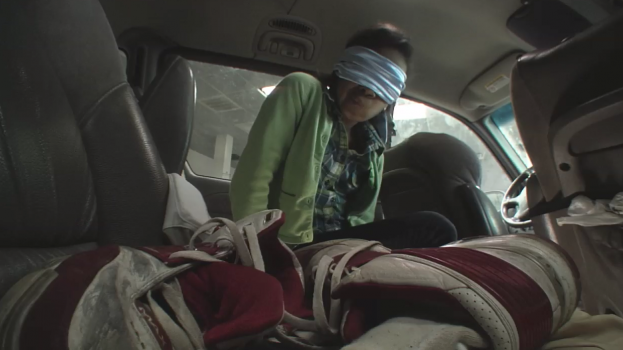 Febreze's car freshener launch has driven the brand from traditional grocery to a new distribution chain: gas stations. Febreze's vent clips (small pouches of air freshener that snap on air vents) come in multiple scents and the car-emblazoned packaging features a sniff panel.

The new line, which will be carried in 7/11, Shell, Esso, Husky and Imperial Oil locations, was a natural fit for gas convenience stores and will be supported by in-store stands and promotional material, says Victoria Maybee, external relations, P&G. In grocery, she adds, the freshener will live with the existing Febreze family in the air freshener aisle, but going forward they are examining whether to place it in car-related parts of the store.

The new car freshener launched in March with a promotional push extending Febreze's "Breath Happy" theme. The new TV spots, by Grey New York, put a couple in a disgustingly dirty car that they can't smell due to the Febreze vent clips' powerful "linen and sky" or "meadows and rain" scent intervention. The campaign is supported with digital, print, radio and OOH in Toronto, Vancouver and Montreal, with media buy from Starcom MediaVest Group. In store, display units promote the new product, and to help with the launch, Maybee says a big focus was put into a PR campaign.

"Because it's a new product for Febreze and it's a space we haven't been in before, we partnered with different online panels to generate early consumer reviews of the product," she says. More than 200 samples were sent to different online communities, and to date it has received favourable reviews and sales have met expectations, she adds.

Talks to move into the car realm began when P&G research uncovered a void in the car-freshening world. "Consumers told the Febreze research team that they weren't happy with car freshening solutions on the market," says Maybee, adding, "today's busy families said they would love an easy-to-use product to keep their vehicle fresh and odour-free."

Research from Statistics Canada supported the move, finding commuters spend more than 110 hours a year in their cars.