Canada's creative contenders
What should bring come the Cannes hardware this year? Strategy reached out to Canada's top creative and media stars to shed light on the best work of the year.
Compiled by Emily Wexler and Val Maloney
Creativity is more crucial than ever to earn consumer attention and the most innovative marketing lately is not always an ad. So how is Canada performing in this new marketing world? Quite well actually. Canadian agencies brought home six Gold Lions, three Silver and nine Bronze last year from the Cannes Festival of Creativity, the world's stage of advertising ideas.
But who's bringing home the hardware this year? Strategy reached out to Canada's top creative and media stars to shed light on the best work of the year and identify the campaigns they think shine in several Cannes categories. From a promo wall made from bacterial swabs to a video about catvertising, here's what they picked to win big this year.
[ mobile ]
Solutions, not slogans
The project: SickKids "Pain Squad" app by Cundari
The gist: Rather than exhort young patients to diarize their pain thresholds, this app turns the daily task of recording how they're feeling into an interactive game which recruits them into an elite police force and rewards them for entering data.
"Cundari's Pain Squad mobile app for SickKids is awesome and should pick up a Lion in the new Mobile category. Its purpose is to collect vital data and it centres on an overwhelming task – getting young cancer patients to file daily reports on their pain as they undergo treatment. Some kids are too weak to even pick up a pencil, but this app makes it easy and, as hard as this is to imagine, fun. The best part is the ingenious use of characters from TV shows like Flashpoint and Rookie Blue who recorded special messages to inspire the kids to help solve the case. This is a great solution to an extremely difficult problem."
- Steve Mykolyn, chief creative officer, Taxi
[ out of home ]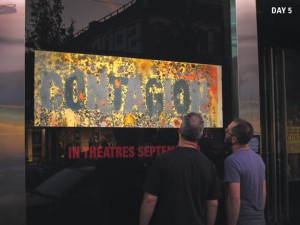 Made you look, and look again
The project: Warner Brothers Contagion window by Lowe Roche
The gist: Warner Brothers took the viral theme of its summer movie Contagion to heart. To promote the premier of the Steven Soderbergh flick, a team of microbiologists created a billboard that literally came to life via bacterial growth spelling out the film's title.
"Seeing bacteria grow and spread on the Contagion billboard was not only fascinating, but it also brought the idea of the film to life. That's why this billboard is so smart. It's a great demonstration of the unimaginable."
- Alan Madill, executive creative director, partner, Juniper Park
[ design ]
More please, or how to win over a tough crowd

The project: Edward Pond's Creative Chef promotion by Taxi
The gist: To promote his photography services, Edward Pond approached Taxi, which suggested he do something a bit different. The solution was a cook-off event featuring Canadian creatives whipping up a dish using a secret ingredient at a one-night-only event benefitting a Toronto-based non-profit.
"One day last fall, I received a beautifully wrapped dark chocolate bar along with an intriguing invitation to take part in a creative director cook-off. Food photographer Edward Pond's Creative Chef invitation didn't end there, everything from posters, online stop-motion films, event tickets, aprons and wine bottles were all beautifully designed and photographed to support the event. The entire event was meticulously branded with the identity, a very simple yet bold silhouette of a knife on one end that transformed into a pencil point. After the event, this clever promotion culminated with a Creative Chef Awards Annual, showcasing both the winners and their dishes, as well as featuring Pond's mouth-watering photography. In a single evening, Edward Pond did the unthinkable, got the undivided attention of some the ad industry's most time-sensitive CDs, created a much-anticipated yearly event and packaged it all in a wonderful manner. I'm looking forward to his promo next year."
- Helen Pak, EVP, co-executive creative director, Saatchi & Saatchi
[ media ]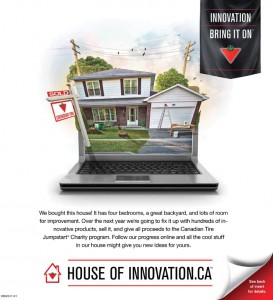 A DIY approach to owned and earned media
The project: The Canadian Tire House of Innovation by taxi
The gist: Not content to let its consumers have all the fun, Canadian Tire embarked on a little DIY of their own last year, buying a Toronto home and sprucing it up with products from its stores. From handing out Halloween candy to creating a perfectly manicured lawn, all the house happenings were posted online.
"I am really hopeful that the Canadian Tire House of Innovation work from Taxi gets recognized at Cannes as it is a great example of how a story can be told in an interesting, relevant 'to me' way via digital communication. I think buying a house in a regular Canadian neighbourhood and bringing the homeownership experiences – through the dreams and drudgery of it all – is a fabulous way to connect to people. What a fun, fresh showcase to demonstrate, sell and inspire people about their homes and all the Canadian Tire products. It helps Canadian Tire get to an intimate, personal level with Canadians."
- Lauren Richards, communications consultant
[ radio ]
Soap opera meets SNL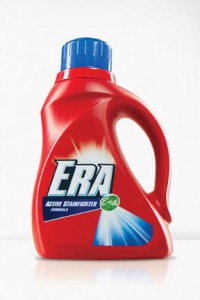 The project: Era Laundry Detergent "Fight/Good Deal" by Leo Burnett
The gist: No matter what mess you get into, Era's got your back when it comes to stains. Using over-the-top language and drawing on the brand's equity of a lot of fight for a little dough, the spots conjure up images of stain-magnet men who haven't mastered the intricacies of eating meatballs, sipping from a cup, or using a fork.
"As any awards judge can attest, radio is one of the toughest categories. I listen to it every day yet I struggled to recall one spot that wowed me on my commute. So this was going to require a bit of research, and we know how much creative people love that. Fortunately, I stumbled upon this Era Laundry detergent campaign. Great writing and nicely timed sound effects are just two of the things that are working here. Reminiscent of an infomercial meets campy Saturday Night Live joke ad, it's not what you expect to hear from a laundry detergent. Some of the lines are so out there, but yet seem somehow plausible. I have to admit, as a guy, I could relate in a strange way. These spots simply get better the more you listen to them. Any campaign that can make laundry detergent interesting, let alone in a medium that few have mastered, has to be applauded and awarded."
- Zak Mroueh, president and executive creative director, Zulu Alpha Kilo
[ film ]
Viral: cat videos offe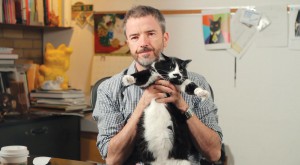 r world of ad possibilities
The project: "Catvertising" by John St.
The gist: For strategy's 2010 Agency of the Year awards show, John St. made a spoof video about a girl's birthday party ("Pink Ponies") parodying the grandiose claims made in ad awards entry clips. It received a fair amount of notice and a Lion, so they came back in 2011 with more ad word-fad mockery in "Catvertising."
"This is a great promotional video for John St. The agency says people don't want commercials, they want cat videos. So the idea is to create an agency that offers clients a scientific and powerful tool for their brands: commercials with cats. John St. built an in-house studio to shoot the cats for their clients. But 'Catvertising' is more than funny commercials. It says that advertising can sometimes be ridiculous by adopting any trends for attention. If cats are the best ways to get people's attention on YouTube, 'Catvertising' will probably win a Lion this year."
- Luc Du Sault, VP and creative director, Lg2
TV: a truly moving spot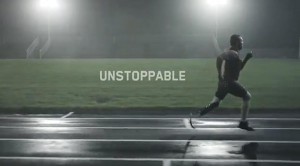 The project: Canadian Paralympic Committee's "Unstoppable" by BBDO
The gist: To promote this summer's Paralympic Games, this spot gives viewers a glimpse of the journey that a Paralympian goes through to get to where he is today.
"Here's a film that has a good chance at Cannes – 'Running' for the Paralympics. In this spot, we follow an athlete with an artificial leg running around a track. As we follow him, he runs past wheelchairs, a gym with people lifting weights, rehab bars, hospital beds with doctors and nurses, plus an accident scene with an ambulance and medics. In other words, every obstacles he had to overcome to be a Paralympic athlete. Tagline: 'Unstoppable.' Of course, the direction is impeccable, but what I like the most about this spot is the visual demonstration of courage. Simple, powerful, and it really makes you want to go see these mountains of determination at the Paralympics. I had goosebumps and I truly believe Cannes judges will too."
- Luc Du Sault, VP and creative director, Lg2
[ integrated ]
The project: Bell Canada "Let's Talk" by Lg2
The gist: Bell Canada's campaign to decrease the stigma around depression and mental health pumped up its digital presence this year to expand the project's reach. The initiative donates money for every text, call and retweet made by customers on Feb. 8 to programs like Toronto's Centre for Addiction and Mental Health.
"We've all had our bouts of anxiety and stress (think of that last massive pitch that you worked on), and it's a fine line to cross over into darker territories. In this well-executed multi-channel and multi-platform campaign, Bell Canada encouraged people to chat, text and tweet to raise both awareness and money for Canadian mental health services. Having raised close to $4 million this year, Bell Canada proved that sometimes keeping it simple brings in massive results."
- Mitch Joel, president, Twist Image
Playing nicey nice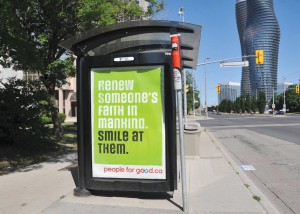 The project: "People for Good" by Media Experts and Zulu Alpha Kilo
The gist: This multi-platform campaign, which includes donated out-of-home, digital and print launched last fall with simple goal make Canada better one good deed at a time.
"Integrated Lions celebrate campaigns that are pure genius across all mediums. Trying to find examples in Canada this year is harder than it should be. Of course, there have been some great campaigns this year, and on the innovation front, I really liked the thinking behind the People for Good campaign. They managed to get $15 million in free media for messages promoting niceness and random acts of kindness. If we can't win through big budgets or brand power, maybe we can kill 'em with kindness."
- Chris Staples, partner and CD, Rethink
[ direct ]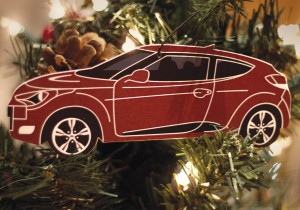 Engaging the senses
The project: Hyundai holiday card by Innocean
The gist: Hyundai gave the gift of "new car smell" last holiday season, distributing car-shaped decorations to clients.
"For years mass advertising has had an inexplicable antipathy towards Direct. But DM has had the last laugh, with digital, mobile and social turning every channel into a direct channel. This is nowhere more apparent than at Cannes, where Direct entrants are increasingly winning in other categories, like Cyber, PR and Promotion. So I think Canada's best bet for DM will be something like Dean West's stunning online portfolio, or the SickKid's Pain Squad App. But traditional DM still has strengths that nothing else can touch, especially its ability to engage the senses, even smell. This entertaining use of direct mail this past holiday season from Hyundai brought the scent of a new car to that pine tree in your living room, and a smile to everyone who saw the idea."
- Robin Heisey, chief creative director, Draftfcb
[PR]
Canada runs with a global cause
The project:  Movember by Fresh Public Relations
The Gist: Each November, Movember is responsible for thousands of men across Canada sprouting moustaches. Participants known as "Mo Bros" effectively become human billboards for the 30 days of November raising awareness and funds for men's health.
"Movember is great example of building a grassroots movement for good across the globe. Canadians have embraced their "Mos" more than any other country and the results are impressive. In 2011, More than 240,000 Mo Bros and Mo Sistas participated and raised more than $40 million for men's health. Aligned with their grassroots approach, Movember hands over their brand and provides the collateral necessary for individuals to create their own Movember experience. Participants are also given their own webpage, called My Mo Space, to engage donors and track their Mo's progress. Movember makes the most of organic media coverage generated by passionate Mo Bros and Mo Sistas. In addition to earning an average of 50 TV hits a day in November, Movember drives online buzz through their @MovemberCA Twitter channel and Facebook page. Movember also engages Canadian celebrities and media personalities to help raise awareness of men's health. Movember is a great example of how grassroots movements can maintain their appeal as they explode onto the global stage."
- Mia Pearson, co-founder, North Strategic
STRATEGY STAFF PICKS
[ promo ]
Consumer-branded candy
The project: Cadbury's "Make Your Face a Maynards" contest by The Hive
The gist: To drive up consumer engagement, last summer Cadbury and The Hive launched a contest to find the next face of the Maynards line. The contest, promoted via out-of-home, TV spots and Facebook, specifically targeting the Toronto area, was no usual spokesperson hunt; the winning face would appear on the candy itself, and culminated in the Swedish Berries line starring Jessica Winacott from Oshawa, ON., hitting the shelves this summer.
"Candy, as a low engagement and highly competitive industry, requires more than traditional marketing to get noticed. Weird and crazy advertising is nothing new in the category, but this is definitely the first time we've heard of edible customers. More than just a contest to increase engagement, this campaign created a new product, putting the winner on the shelf and offering future engagement points with consumers."
[ branded content ]
From reality to next-day retail: a global first from Canada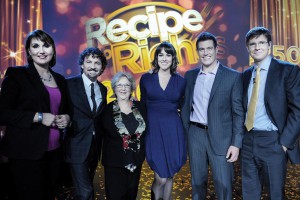 The project: Recipe to Riches by Temple Street Productions
The gist: A cooking contest with a twist, the Loblaw-backed reality show aired on Food Network and Global Television with the premise of turning one Canadian's homemade recipe into a permanent President's Choice product. Each week a winner's recipe was put into production and sold as a PC limited edition offering at Loblaw stores across the country, the day after the episode aired, allowing Canada to sample all and pick a final keeper product.
"Capital C CEO and founder Tony Chapman was invited to be a judge on the show, and found the concept so ingenious that he inked a deal with Temple Street Productions and helped sell the format internationally. This was a first for next-day retail availability, beating the similarly-premised U.S. Fashion Star show. Plus, the retail promotion of the new products via Loblaw flyers and brightly branded in-store merchandising also drove series viewership, so a win all around."
[ cyber ]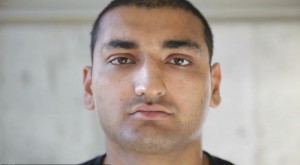 Online storytelling gets random
The project: The Tourette Syndrome Foundation's @Random documentary project by Saatchi & Saatchi
The gist: To demonstrate the randomness and complexity of Tourette Syndrome, this project created dozens of films about real people with TS, which were randomly arranged online to make up larger documentaries. Each visit to AtRandom.ca brings a new collection of stories.
"Telling people about a disorder is not nearly as effective as putting them in the shoes of a person who lives with it. This project gets pretty darn close by mimicking the experience through film. Working over two years with a tiny honorarium of about $1,000 each, two dozen filmmakers inserted themselves into the lives of Canadians living with TS. Aside from numerous ad award show wins, the individual films have also gone on to win top prizes and appear at festivals including Hotdocs and the Toronto International Film Festival."
[ print ]
Newsprint enters the Twitterverse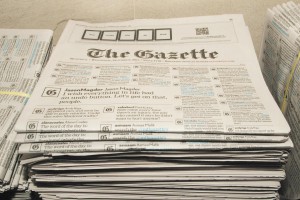 The project: The Gazette's front-page takeover by Bleublancrouge

The gist: Inspired by its slogan "Words Matter," the Montreal Gazette transformed its front page into a Twitter stream with tweets from its journalists, promoted via TV, radio and online, as well as digital boards in the subway.

"The Gazette has become known for its clever stunts using its own medium in original ways to prove its point. It first illustrated the importance of words in a 2006 stunt that had the front page of the paper absent of letters, and in their place stood a selection of photos along with the "Words Matter" tagline. Recognizing that there is a new generation of people who get their journalism fix on digital platforms and attract new readers, the newspaper cleverly bridged the gap between the online and offline world of words by bringing social media to life physically."