CAMH denies all excuses
The latest multiplatform campaign for the organization targets everyone struggling with mental illness, rather than promoting the patients it has helped.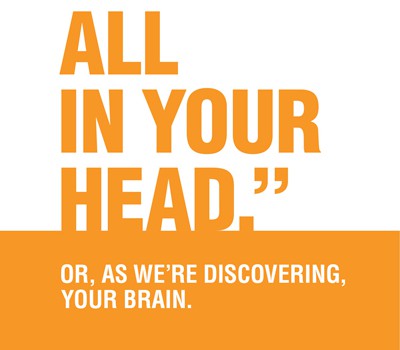 You could be doing more harm than good when using a dismissive or tough love approach to show a friend you care.

That's the idea behind the latest campaign for Toronto's Centre for Addiction and Mental Health's (CAMH) which attempts to familiarize Canadians with mental health issues and the part they play in helping people accept illness, with creative and media from the newly merged agency DentsuBos.

The campaign began with a teaser transit promotion that lasted two weeks, says Gary Watson,CD, DentsuBos. And this week, the campaign officially rolled out with radio and cinema spots, online and print ads, wild postings and a domination of the Queen Street subway station, he adds.

The organization has invested in the Southeast Asian, Spanish and other diverse communities in the city, says Watson, and so it made sense to place creative (written in their mother-tongue) in local ethnic publications to reach out to those groups.

Other print executions were placed in the Globe and Mail, Toronto Star, Metro and 24 as long-copy ads, he says. This is where the organization is able to "really get into the meat and potatoes of where CAMH is positioned within the field of mental health and talk about their vision and program."

Through provocative hits of  cliched and over-used phrases often said to make a person feel better – the creative sets out to show that the tired attempts of support could be the reason why  "two out of three people living with mental illness suffer in silence."

"It's a mentality where we try to appease people and try to make them feel better by coming up with this litany of excuses or phrases like 'don't worry' and 'it'll pass,'" says Watson. "We wanted to turn those phrases on their head [and] show that you should be more attuned to people in your life."

This is a bit of a turn for CAMH. With its previous "Transforming Lives" campaign, the organization used the faces and stories of people who have visited the centre to create awareness. But this time, it purposely isn't talking about what the organization has done for others, says Watson.

"We didn't want to put a face to it, because it's everyone," he explains. "We tried to make it a personal campaign by intentionally not using visuals, because we wanted people to hear their own voice and see themselves in the phrases that are being shown."

The issue of mental health has had a fair amount of voice over the past few months, with Bell Media's "Let's Talk" and Partners for Mental Health "Not Myself Today" campaign attempting to bring light to the discrimination and the lack of conversation that exists around the subject. And Watson feels that CAMH is in a position to provide a solution with a centre that helps people work  through their illness.