Canada kicks off Cannes
UFC champ Georges St-Pierre, Sid Lee, the Globe and Mail and strategy host the first seminar at the France ad Olympics.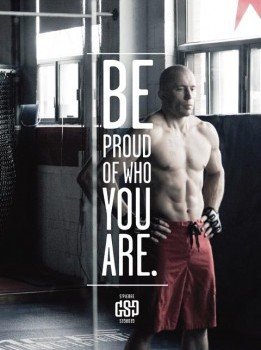 Strategy is off to Cannes – stay tuned for updates throughout the week as we catch the latest Canadian award wins and best in world-wide creative.

Launching the Cannes Lions Festival of Creativity, Canadians will present on the main stage for the first time in Canadians-at-Cannes history.

Sid Lee, Georges St-Pierre, strategy and the Globe and Mail will present the award-winning strategy to brand the ultimate fighting champ beyond the ring, teaching consumer brands what they can learn from celebs. Leveraging his appeal in social media, GSP and Sid Lee tried to find connection points beyond simply ultimate fighting, creating conversations with fans around various subjects. As a result, GSP's interaction rate with his 2.8 million fans is 10, sometimes 20 times higher than other celebrities with similar followings.

This will be the first time Canadians have taken to the main stage in Cannes, says Barbara Smith, director, brand engagement, the Globe and Mail, something they've been working towards for a few years.

"We're doing great in terms of winning awards and growing our number of delegates, and it's great momentum going in the right direction," she says. "But one of the concerns of our Cannes board is how do we actually highlight or significantly impact our profile at Cannes, over and above the Canadian Beach party? Where was the thought leadership and the creativity quotient?"

After pitching a session on the Canadian-hosted Olympics for last year's awards, which the Cannes organizers thought too similar to a session hosted by the Australian delegates a previous year, the Cannes board went back with three options for sessions, including one centred on GSP and Sid Lee.

"We're filling the first two rows with screaming Georges St-Pierre fans, and I would expect that with thumping music and that incredibly charismatic man, it's going to show that Canada is able to [offer] a really interesting piece of learning," she says. "And we have a great soccer team and a great Canada beach party, and we've got more submissions this year than we've ever had before. [We also have] incredible judges, and for the first time our Young Marketers team [and Young Lion Team], so all in all, this is full on."

Watch for Cannes photos and updates on Instagram and Twitter (@StrategyOnline), and contribute to coverage by posting photos and comments with the hashtag #strategyatcannes.