Lowe Roche on the Cannes PR shortlist
The agency has a chance at a Lion for its 'Personal Apology' spot for O.B., joining BBDO and Leo Burnett as candidates for hardware.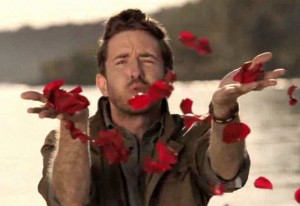 Lowe Roche has earned a spot on the 2012 Cannes Lions PR shortlist for its "A Personal Apology (Just for You)" online spot for O.B. Tampons.

Canadian agencies submitted 27 entries into the PR category this year, up from three last year. Overall, there were 1,130 entries into the PR category this year, up from 819 in 2011.

The website was created after consumers were unable to find the brand on store shelves for a period of time. The brand responded with a tailored video sent to O.B.'s database of about 65,000 consumers. The ladies, typically aged 18 to 35, could write in their name and then watch a personalized music video, featuring a studly musician who sings to them directly.

The quality of the video, its cheeky satirical nature and the seamless integration of the personalization element garnered attention very quickly, appearing on various blogs, before its official launch.

"Early indication is that it's going to spread quite quickly," Shelley Kohut, director of communications and PR at Johnson & Johnson said at the time of the launch late last year. "We're really pleased with it, but a little surprised in that we haven't launched the campaign yet," she added, noting that there had been no other media planned aside from the emails.

To make the personalization flawless, Lowe Roche worked with sound production company Keen Music, which built tools for reconstructing and seamless playback on the web, so it seemed like the video was created with each visitor in mind.

"It's a unique brand, and people either really love it and are loyal to it, or they just don't quite get it," says Kohut, "so I think apologizing in a way that's a little over the top but does come across as being sincere [makes sense]. Most importantly, it's personal, and that's the part about it that we hope our consumers will appreciate the most."

The shortlist mention is the third for Canada so far this year in Cannes, with Leo Burnett and BBDO picking up nominations earlier today in the Promo category.

Watch for Cannes photos and updates on Instagram and Twitter (@StrategyOnline), and contribute to coverage by posting photos and comments with the hashtag #strategyatcannes.

With files from Emily Wexler.