Cannes Blog: First impressions last
Mark Childs on what we can learn from the youngest Cannes speakers, and seeing the festival through the eyes of first-time attendees.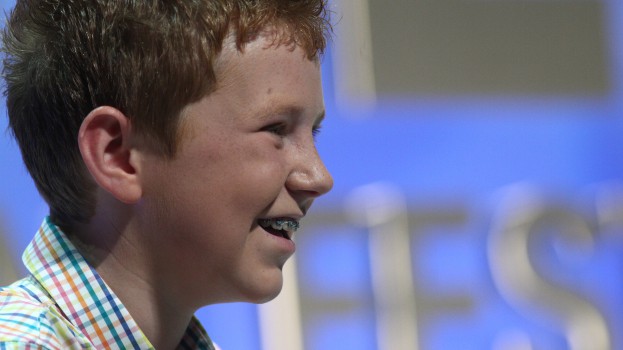 By Mark Childs

It may not be a surprise that this is not my first journey to Cannes Lions. I consider myself privileged to have made this pilgrimage many times – my first over 15 years ago. Why do I return? For me, there is literally no other place like it to creatively recharge, to be inspired by the best insights and ideas. After yesterday's first full day of programming I was again drawn into the vibrancy of the work and those behind it.

This year that first impression is shared by two members of my team, Brad and Aaron, here to compete on behalf of Canada in the Young Marketers competition.

But they were not the only first-timers. Thanks to foresight of the global JWT team, this year they were joined by three of Cannes Lions' youngest ever contributors: Jordan, Doris and Caine.

If you don't know at least one of these young people, you could be accused of being asleep under a social media rock. Jordan (pictured), 12 years old, is the youngest accomplished app developer and self-confessed "surprise creator" of the Kids Tech Awards. From his own practice, he wisely counsels to "stop filtering" our ideas and "start being brave."  Doris, the TEDTalk teen proposes we not be "scared of procrastination" since there is "wisdom and genius in not knowing." Finally there is the nine-year-old entrepreneur behind "Caine's (cardboard) Arcade."  Caine's creativity journey is now delivering beyond "likes" and online and arcade visitors to generate the more than $400,000 that he intends to invest in the Imagination Foundation to encourage other kids to be similarly creative and "make it bigger."

Beyond the lighthearted on-stage interactions is a "back to school" reminder that we are "born creative," seemingly the perfect prologue to the week ahead of exhibits, keynotes and screenings.

So what then of the first impressions of two young Marketers who have sampled this energy for one day? Their body language and reactions, raw and giddy with possibility, speak volumes.

"I'm blown away by its magnitude," offers Brad.

"The community is so diverse, literally from all over world – I've never seen that before," adds Aaron. Their excitement is infectious.

Whether a first timer or long timer, Cannes Lions leaves a lasting impression. One that will endure well past this week to inspire bolder work, brighter marketing careers and, undeniably, the desire to return.

Mark Childs is VP marketing at Campbell Company of Canada. For more on Canada's experience in Cannes, follow us on Twitter and Instagram and look for the hashtag #StrategyatCannes.