Cannes Blog: Creative diversity
Mark Childs finds inspiration from a shortlisted PFLAG campaign and two stand-outs of the Mofilm competition.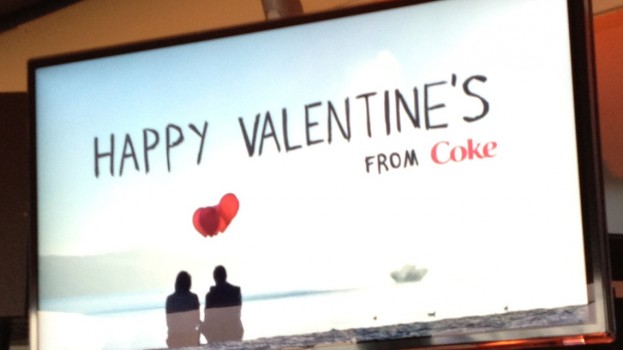 By Mark Childs

Tuesday at Cannes Lions underscored for me that diversity is an accelerator of both innovation and creativity.

The Draftfcb PFLAG Canada "Jazz" Shazam shortlist announcement in radio is a celebration of diversity in creative. This campaign that prominently features QR codes and Shazam drives to real online LGBT video stories, a virtual support group for those in need. I have volunteer-collaborated on this work from its creative brief inception, so the opportunity to share my Cannes Lions recognition with Robin Heisey and Elma Karabegovic in person on the Croisette and Cannes Lions soccer field (with Lauren Miller and team in Toronto by Twitter) was a proud moment.

Another day two highlight was the Cannes Mofilm Awards that celebrated a different way to win. The awards recognized young filmmakers that create brand videos from briefs posted online, for 10 brands including familiar global names such as Adobe, AT&T, Chevrolet, Coca-Cola, Diageo, Santander and Unilever. What makes the Mofilm creative approach unique, explains Andy Brown, president and co-founder, is that it crowdsources creative development by adding "content sourcing" – seeding the brief with a roster of consistently accomplished and passionate global filmmakers including Canadians Lloyd Choi, Kyle Hollett and Simon Yang.

This is not my first Mofilm experience, and like the brands involved in the Cannes competition this year, I am very interested in exploring this alternate approach as an avenue to more diverse creative and film expression. During the awards presentation we were treated to 10 inspiring films, each with very fresh ideas. I encourage you to check it out online.

Here are the two that resonated for me:

The first, the winner for Unilever was "Beautiful" by Pete Williams and Charlie Jones from the UK. The film is both simple and honest and features a young boy telling unexpected women in his own words that they are beautiful, making their day. The idea builds on the insight we're told that just 4% of women in the UK feel that way about themselves.  Powerful.

The second film by Hugh Mitton and Lee Kupferman from Australia is "Happiness in the Air" (pictured). After viewing, it is shared with us that Coca-Cola will air it next year – the best reward for this team who won both the brand competition and Best in Show. Their film is a fresh and iconic expression of the happiness equity brought to life through visual storytelling for Valentine's Day.

So while very different, both PFLAG Canada and Mofilm are wonderful examples of the same thing. Creative collaboration.

Mark Childs is VP marketing at Campbell Company of Canada. For more on Canada's experience in Cannes, follow us on Twitter and Instagram and look for the hashtag #StrategyatCannes.