Canada takes eight more Lions
Jam3 brings home Canada's third Gold Lion this year, with Draftfcb, DDB and Grey Canada among the other winners.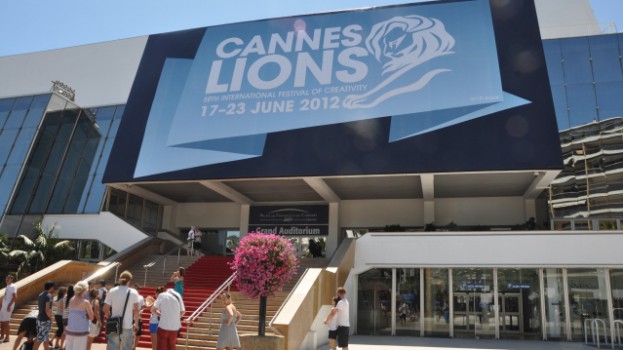 By Val Maloney and Megan Haynes

Cannes you say Lions? Canadian agencies brought in eight more prizes today, with four in Cyber, three in Radio and one in Design.

Canada took one Gold, one Silver and two Bronzes in Cyber, bringing home awards for four of its eight shortlisted projects. Jam3 Toronto took the Gold for its "Bear71" ecology awareness interactive documentary for the National Film Board.

Canadian Cyber jury member and partner at Rethink Canada Dre Labre says the jury unanimously liked Jam3's project for the NFB.

"Everyone really liked the NFB piece, the resounding consensus was that the piece brought emotion to the cyber world which is something that is lacking in general industry-wide," he says. "There aren't many pieces out there that will make you think, laugh and cry."

Agence Tuxedo Montreal won a Silver in viral advertising for its "Go Beyond the Cover" project for Dermablend Professional's Leg and Body Tattoo Primer.

Blast Radius Vancouver took a Bronze Lion for its "Choose your Flight" work for Jordan Brand, a division of Nike.

Also taking a Bronze Lion for Canada was Grey Group Canada for the "World's Most Valuable Social Network" project for the Missing Children Society of Canada.

Taking the two Grand Prix prizes in Cyber were the Nike+ Fuelband for Nike by R/GA New York and "Curators of Sweden" for the Swedish Institute by Volontaire Sweden. Nike+ Fuelband is a wristband which measures every calorie the wearer burns and allows them to create benchmarks and set goals for themselves, as well as compare results with others worldwide online. The "Curators of Sweden" is a project which allows a different resident of the country to tweet for the @Sweden account, a project Labre says is transparent in a way that will provide a case for agencies to show their clients. Cyber jury president Ian Tait said the two Grand Prix projects bookend where the digital industry is now, with the Nike+ Fuelband using technology in the most innovative ways, and "Curators of Sweden" making a bold statement in a simple way.

One shy of taking a complete sweep of its shortlisted projects, Canada won two Silver Lions and one Bronze in Radio, with Draftfcb taking Silver for its Union Hearing Centre "Hearing Tests" campaign. The campaign tests listeners' hearing by playing a high-pitched sound over otherwise pleasant sounds, inviting those who can't hear it to get their ears checked.

Canadian Radio jury member Denise Rossetto, CD, DDB Canada, says the spots got the jury talking, and since half of the members of the panel couldn't hear the tones, it also made them realize they need to get their hearing checked.

Also taking a Silver was DDB Canada for its Toronto Crime Stoppers spot, which encouraged listeners not to be scared of leaving a tip with the association, and that the only people who should fear Crime Stoppers is the criminals.

Draftfcb didn't stop with its Silver, also winning a Bronze Lion for its LGBT awareness "Jazz" spot for PFLAG Canada. The 60-second spot invites Shazam app users to track what is being said at that exact moment so they can hear the end of a poignant anecdote told by a member of the LGBT community. After one minute, when the story abruptly ends, the user is then transferred to a mobile site to hear the conclusion.

Taking the Grand Prix for Radio was "Repellent Radio" for Go Outside Magazine by Talent Sao Paulo. The spot allegedly (some judges seemed skeptical) emits a noise which keeps mosquitoes away during the prime mosquito biting hours.

Rounding out the day, Canada picked up one Bronze Design Lion in the 360 user experience: consumer services category for Cosette's Off Conference, a creativity event for Infopresse.

The Montreal-based office of Cossette did everything for the event including an entire branded identity, promotional materials and speaker introduction videos. Canadian judge Barbara Jacques, CD, Cossette, says she's incredibly happy and proud of the win. She abstained from voting on her own campaign, and said the other Canadian work she saw was amazing. Sadly, none of the other 12 Design shortlisters made the cut for a Lion.

Jacques said much of the international work, including the Canadian entries, could often divide the jury and wouldn't make the cut because it "missed something."

The Grand Prix winner was an annual report by Serviceplan in Munich, for the Austria Solar company. The report, printed with special ink, is only legible in sunlight, forcing people to go outside to read.

Jury head Bruce Duckworth, CD, Turner Duckworth, says the report excited him and other members of the jury, and was a perfect fit for the company's brand identity. "It made us feel like children again," he says.

Canada was shut out of the Press category, despite its four spots on the shortlist. The winning campaign, "Unhate," by Fabrica Treviso, Italy, for United Colours of Benetton took the Grand Prix for its controversial magazine campaign featuring world leaders kissing.

"It's a pointed message to promote a culture of tolerance," says jury president Khai Meng Tham, worldwide CCO, Ogilvy & Mather. "It cuts through all cultures, politics [and] faith. This is where advertisers can contribute to making the world a better place."

For more on Canada's experience in Cannes, follow us on Twitter and Instagram and look for the hashtag #StrategyatCannes.