Cannes Blog: Food for Thought
Mark Childs on the state of the art of food marketing.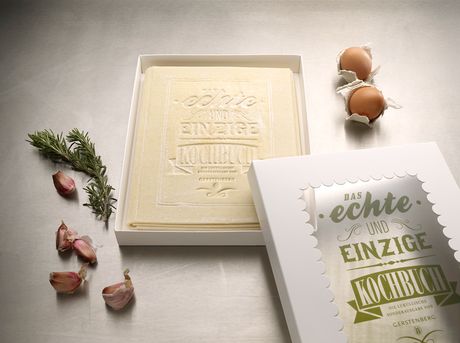 By Mark Childs

Yesterday morning I took a leave of absence from the packed schedule and inspirational words of the Speaker Session headliners. My intent was to explore the Cannes Lions categories to assess for myself a 'state of the nation' look at my own category, consumer packaged food and beverage. It's a great time of the week to do so with the majority of the work now recognized with Cannes Lions Bronze, Silver & Gold wins.

I decided to first tackle the morning 'long list' Film screening for Savoury Foods before the shortlists were announced. Having reviewed other Film categories earlier in the week I arrived optimistic, until I realized I was among only seven in a screening room for 447. I wondered if I should have been concerned as the reel of 103 ads (four from Canada) began.

After 90 minutes, what I experienced was not the Creative advancement I'd hoped for. Not the consistent brand and product storytelling, the consumer generated content or the influence of digital that inspired and had been evident over the past five days. What I experienced were many 'tried and true' Consumer Package Goods approaches and all too familiar themes. A few however did stand proud.

• Film "food porn" that celebrates and seduces: Lurpak Lightest "Rainbow", Boursin "Figs & Nuts" and "Garlic" and Organic Meadow "Crying" from GRIP Canada.

• Rich, evocative storytelling: Pataks "Young Spice", Nutrilon "Life Starts Here" and John West "Discover the Story Behind Every Can."

• Refreshing humour: Miracle Whip "Village" and "Witch Hunt", McDonalds "Lovers" and Wheat Thins "Family Guy."

There was evidence too that some, if for me too few, are creatively pursuing new approaches; McCain "Jackets Demo" and "Chip Perfection" puppet animation from the UK and Bicky Burger animated "Talking Ears" from Belgium.

You might think that after the screening I'd be disheartened. But I wasn't. While it seems to me that the opportunity to be bolder is clearly in Film and the opportunity Canadian, the vibrancy of the winning work on display in the Palais basement from other Lions categories is a reassurance that Creativity can, and will indeed, 'save us.' A sentiment shared by Stephen Friedman, MTV President in a later Debussy address.

In the wider food and beverage category, breakthrough examples abound. Winning work that is rarely showcased and work I encourage you to peruse.

• Trailblazing Cannes Design Gold Lions from Germany with "The Real Cookbook."

• Clean and simple Design shortlist ideas for Morrison's private label line, Coca Cola Summer 2011 packaging and BOH Chamomile tea bags with emotive dissolving ink designs.

• Bold McDonalds South African Gold Press Lions telegraphed messaging in "Tiffany", "Billy" and "Theodore."

• PR, Media, Mobile and Promo and Activation win recognition that serves as an appetizer for even more fresh ideas in the future: Camp nectar "Real Fruit Juice Boxes", "Share a Coke With" transmedia, TINE Milk App, Wimpy "Braille Burger" and Hellman's "Recipe Receipt."

After a day of reflecting on rather than eating food, I'm confident that our plates and glasses are half full, not empty. Our Cannes Lions 2013 task – Be bold.

Mark Childs is VP marketing at Campbell Company of Canada. For more on Canada's experience in Cannes, follow us on Twitter and Instagram and look for the hashtag #StrategyatCannes.