Advertising grows up with the boomer generation
As boomers start to retire, marketers will have to change their storytelling tune. Strategy went to the experts to learn what they're looking for.
Let's get something straight: the baby boomer population in Canada – all 9.1 million of them – isn't old. Nor are they all penny-pinching, wheelchair-needing, technophobes.
As boomers start to retire (the oldest of the cohort is 66, the youngest 45), marketers will have to change their storytelling tune.
Statistics Canada says this will be the wealthiest generation of people to have ever retired. New products, new partnerships and new markets will emerge as a result of this group of people who have both the money and the desire to spend it. Strategy went to the experts to learn what soon-to-be seniors are looking for. In short, they want luxury lifestyles, to look and feel young, and having grown up with predictions of jet packs and hovercrafts, boomers want the latest gizmos and gadgets. Read on for tips on how to capitalize on this booming demo.
Teched-out seniors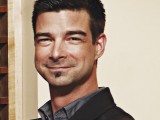 Cameron Wykes, Chief innovation officer, KBS+P Canada
Boomers want the cool new toys (and unlike youth, can actually afford them).
I think the best quote I've heard on the subject is, "If boomers' children are considered the pioneers of technology, then boomers are the settlers." Boomers will continue to embrace new technology, eager to live the tech-infused lifestyle they were promised when the technology revolution began in the '50s and '60s. Instead of jet packs and flying cars, Boomers will happily don a pair of Google glasses to guide them on their way around Tuscany on a self-driven, enhanced reality tour of the local strada bianca and wineries.
The key to continued boomer adoption rests less on how much it will cost, and more on how easy it is to use. We need to remember that if it isn't intuitive, boomers simply won't embrace it. This generation is by no means slow when it comes to technology, but they will not tolerate any technology that takes them too far outside their comfort zone.
As a result, interfaces will become smarter and flexible enough to change to meet our abilities (or disabilities) as we all age.
Other technologies that boomers will embrace bring intuitive interaction to a whole new level. Mobile health-related devices, like Jawbone's UP wristband and Nike's FuelBand, collect information and relay it back to a mobile app or web destination without the user doing anything other than wearing the device when they are out and about. As boomers' need for on-the-go medical information grows, we will see more of these types of devices hit the market.
And since it's still early days, there are plenty of opportunities for brands to jump in and help create a branded easy-to-use app or device that tracks boomers' health.
We need to remember that boomers have the most disposable income of any consumer generation in history, so they carry a lot of weight in ensuring that any new technology flies off the shelves.
Four-star retirement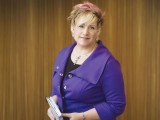 Andrea Sampson, VP of strategy, insight and planning, Cundari
Boomers want fun, excitement and control over their own time. They report feeling younger than they thought their parents were at the same age and see "old" as 80 and up. They also lead active lives and are staying healthier longer. According to a Del Webb survey from 2010, boomers are choosing to retire later, and even then, they continue to work. Many are turning to education, not to upgrade their current skills, but to develop entirely new ones.
And gone are the days of retiring close to the grandkids – many boomers are moving to new countries, communities or provinces and are likely taking their work with them. But family is still important, so staying connected as they live their dreams is a requirement. New social media tools will emerge, allowing boomers to connect, not only with friends and family, but with colleagues and work networks, and there is opportunity for brands to help facilitate that connection.
They will look for communities that allow them to live affordably, that provide access to health care but that also contain interesting, fun amenities aimed at their demographic.
And retirement communities don't mean supper at 5 p.m. and bed before 9 p.m. anymore. These people are more action-oriented, wanting experiences that take them outdoors and involve physical activity because they feel, and are, healthy.
Luxurious retirement condo living won't feature rec rooms with plain old board games and oatmeal for breakfast – it'll feature four-star restaurants, saunas, tennis courts and pools.
Finally, luxury and adventure travel will boom under the senior's financial finger, as they seek fun and adventure outside of their comfort zones. They have the time to be free, and after years toiling away, they'll want to use that freedom.
Storytelling is important in marketing to this group, and the stories you tell should mirror their values – family, freedom and community. They are not yet old. They are vibrant and entering a new phase of life.
The Peter Pan beauty principle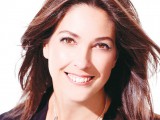 Marie-Josée Lamothe, VP, CMO and CCO, L'Oréal Canada
Everyone – including boomers – wants to look and feel young at heart.
The frontiers of old age are being pushed back. More affluent and in good physical shape, baby boomers are the first generation of the "high potential seniors."
As children of the consumer society, baby boomers have developed a more hedonistic lifestyle than their elders, and they have no intention of changing their consumption habits simply because of age.
As they retire, the idea of "staying young in mind and body" also translates into strong interest in beauty and health. The "radiant 70s" will be the new winning attitude, with boomers wanting to look their best for their age. It'll be about returning to your "natural" state.
For example, hair becomes less dense and the fibres tend to dry up after the age of 50. As a result, seniors (particularly in Europe) tend to visit hair salons more frequently. Here's a great opportunity for brands to come out with new products that target specific needs (such as a product that not only treats fibre strength, but also helps to reverse scalp aging), while retailers could begin offering hair-care days, geared specifically at the 50-plus crowd.
Men have also gotten in on the action as both young and mature men are increasingly using skin care and beauty products – so marketers should be wary of ignoring this group.
Helping all baby-boomer seniors feel and look young will become an important tool in the messaging mix for health and beauty marketers.
This is a trend that will reverberate across all fast-moving goods categories. An Industry Canada report on consumerism changes and boomers found, for example, that food is increasingly positioned as a wellness product as this cohort seeks to delay the aging process. Brands that build this into their business strategy when it comes to reaching seniors will likely be rewarded.