Next Big Things: New partners for a new reality
It's a brave new digital world for brands, and they are increasingly looking to new partners for ideas and creative executions to navigate this new frontier.
Samsung Canada's VP marketing Andrew Barrett describes himself as an idea guy. Reached by phone during a vacation on the Turks and Caicos Islands, he laughs while recounting how his colleagues would happily verify he's quick to share the 17 or so sudden insights that pop into his head daily. But even this self-appointed idea man was impressed by the flood of creative inspiration that arose from conversations with one of the brand's newest partners.
When Samsung decided to engage its customers on Facebook, it approached representatives from the giant social network directly. From there it was pointed back to a Toronto-based company called Bnotions, which began developing software programs and other platforms Samsung could use to promote its brand digitally.
The relationship produced an unexpected benefit: exposure to the thinkers at Bnotions provided Barrett with several ideas about how the company could use technology to physically engage consumers and promote its brand. For example, Bnotions is now developing interactive technology consumers can use to view Samsung products inside the company's new retail outlet in Vancouver, the first of its kind in North America.
It's part of a wider trend in the marketing world in which brands no longer look solely to advertising agencies for creative inspiration, but rather seek a wider selection of partners – usually revolving around new technology – to help generate ideas and produce better dialogue with consumers.
"There's definitely a broader spectrum of where ideas come from and it's not as single-sourced as in the past," says Barrett.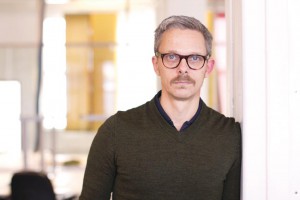 Marketers increasingly want a better grasp of the changing nature of consumer interaction with their brands, says Anders Sjöstedt (pictured). He is global director of executive programs at Hyper Island, a Sweden-based school founded in 1996 that educates agency people and marketers in technology.
"Two or three years ago when we started working here in America, we mainly worked with people from advertising agencies," says Sjöstedt. "That has shifted quite drastically in the last year. I would say now we're working 50/50 agency and brand and it's the brand side that is increasing."
Hyper Island works with massive global brands like Unilever, Kraft, Ikea, P&G and General Mills and Sjöstedt says these companies are constantly examining how they can best work with agencies.
"If you look inside brands and organizations today, the interesting innovations in terms of how they develop their brands is not coming as a result of how they work with agencies. It's coming as a result of how they change their internal procedures," he says, pointing to innovation labs, new collaborations and new ways of building innovation into products, as examples.
In his new role as chief marketing officer for the Forzani Group, which counts Sport Chek as a major brand, Duncan Fulton is all about such change. He intends to overhaul the marketing strategy to focus heavily on digital with less print and traditional television spots and more social media and online executions. Fulton is building the systems, metrics and platforms needed to deliver on his goals and reinvent the retail experience for the digital age; both in-store as well as along the path to purchase.
"We've brought on a lot of folks that are more digitally savvy into the marketing team," says Fulton.
He garnered tons of ideas after a visit to the Digital Media Zone, a research lab at Ryerson University. The lab acts as a breeding ground for startups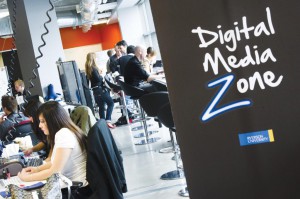 and student entrepreneurs looking to connect with companies. He received so many ideas that he sponsored a competition for a fourth-year class to come up with technology-based applications for the retail environment.
Bnotions partner in charge of creative and digital, Paul Crowe, says in the past agencies created a story around a brand and built a connection with consumers by entertaining them. But traditional channels of entertainment are changing and consumers are paying less attention to them; the new channels Crowe sees brands embracing are ones created by technology companies.
Crowe worked several years at Publicis Canada as an account director and digital strategist before moving on to director of digital strategy at Extreme Group. He realized marketers were becoming more "digitally educated," CTOs were entering the marketing conversations and brands were examining all the money they threw at microsites and apps that realistically had only one-off usage.
He's since assisted Bnotions' transition from a web development shop to an innovation company. The strategy seems to be working – over the past 18 months the firm has grown to 50 people from 16.
Now Bnotions focuses on building tools and platforms that brands can use to interact with consumers on an ongoing basis rather than during time-specific campaigns. One example is the Android app Bnotions is developing for Quest Diagnostics, a U.S.-based company that operates 40,000 medical clinics around the world. Focusing on diabetic patients, the app lets users pre-schedule their regular doctor appointments and remind them when it's time to come into the clinic, ensuring more regular revenue streams for Quest.
The app also lets users keep a daily food diary, complete with photographs of their food and the number of calories and carbs it contains. They can record their glucose levels, blood pressure and even how they are feeling at any given moment, with other users in the app's network instantly updated on which foods produce the best results. Doctors gain instant access to a vast, real-time information stream about their patients.
Ultimately, applications like these are meant to function as free lifelong media channels that offer brands far more value than buying media spots for a specific campaign.
Owen Sagness is another innovation advocate, focused on educating the marketing world on tech advances that enable new kinds of audience experiences across multiple devices and screens. The VP of advertising and online at Microsoft Canada prefers to work with both agencies and brands, but admits that because Microsoft has relationships with organizations that go beyond advertising, chief information officers will often directly connect Microsoft with a brand's chief marketing officer. The focus on multiple screens comes into perspective when Sagness points to Microsoft's 1.4 billion devices used worldwide, ahead of Apple with about 200 million.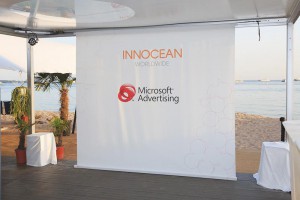 Microsoft is a major sponsor of the Cannes Lions International Festival of Creativity, which makes sense given Microsoft's efforts to educate clients on the potential of harnessing technology for advertising. For instance, it hosts senior media agency and marketing executives from different countries and debuts new technology and applications around the festival. It is one of several media companies that made a big splash there, such as Google with its Creative Sandbox innovation space, and are eyeing ad agency networks' thought leadership role.

A marketing executive in Canada's financial industry who attended Cannes this year says he was surprised by the strength of the presence of technology companies such as Microsoft and Google. "They want to talk about the industry and they are aggressively trying to get more of a share of the pie," says the executive, who asked to remain anonymous to protect existing client relationships.

Microsoft already has a history of working with developers on its various platforms. It now wants to leverage that experience and extend those programs to help agency creatives build executions using the technology.

"I think what's interesting is that the line between an application developer and an agency starts to blur in this new world," says Sagness.
For a glimpse of the future, Sjöstedt offers up as example the 80-year-old children's brand Lego, which consults heavily with its customers on product design. This makes its customers feel constantly involved with the brand.

He says that the more brands work in this manner, the more they will control their own destiny rather than having to go to an agency every three months to reinvent themselves. A more hands-on approach to helming their brands' digital interface with consumers is key.

But understanding how to engage consumers effectively, consistently and constantly in the digital world requires specialized knowledge. Sport Chek's Fulton compares it to building a house, in which several contractors are required to work on different parts of the project.

"The complexity of the digital marketing universe is just growing right now," he says. "If you want to be an expert in digital marketing you probably need 10 or 12 [partners]."

He prefers working with partners who bring creative ideas to the table but can also admit when they aren't experts in technology. "You have to be ready to say, 'I have a vision for how this thing works, but I'm not the best person to execute it.'"