Next Big Things: Unique experiences
When it comes to content, brands are now making sure programs are more 360° and intricately – physically – tied to the brand.
Branded content used to span some fairly predictable formats, from film and TV integration deals to sponsored content programs with media properties. Now brands are making sure programs are more 360° and intricately – physically – tied to the brand.
Loblaw's Recipe to Riches
The 2011 launch of the Recipe to Riches show marked the first ever TV-to-next-day-retail experience and is the new branded entertainment Grail. Loblaw was not only the focal point of the series – which pit amateur chefs against each other and turned their creations into purchasable items the day after the show aired – the products were the focus of extensive flyer and in-store promotion, engaging both the on-air Food Network audience and online social network voters, culminating in an exclusive-to-Loblaw shopper experience. And they're set to repeat the exercise in the fall season.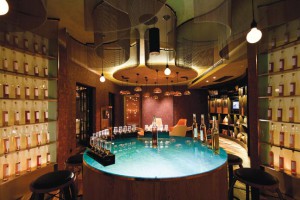 Diageo's Johnnie Walker House

The Shanghai-based Johnnie Walker House, a posh, four-storey mansion with a private party room and multiple tasting stations, offers interactive displays connected to RFID chips in bottles, which launch videos, maps and photos. The mansion hosts events, such as whisky tastings and personalized brews from whisky masters, as well as lectures and master classes, and is aiming to jump-start the whisky culture in China, where Diageo has experienced rapid growth. The house, launched in 2011, was originally a marketing stunt to promote the liquor among a select group of fast-growing affluent Chinese drinkers, but the stunt evolved into a profitable business, with the average customer spending between $500 and $10,000 (U.S.) per visit.