Panera Bread posts calorie counts on menu
The cafe chain becomes one of the first Canadian restaurants to put calorie information on the menu.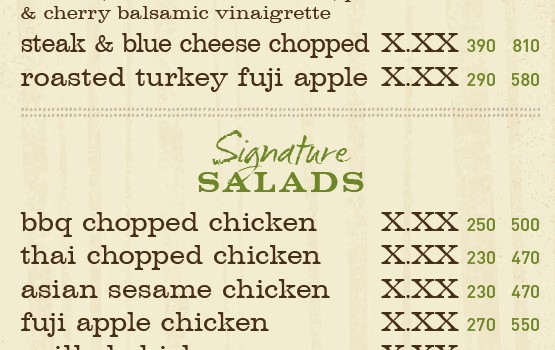 Panera Bread has joined the small number restaurants in Canada posting calorie information on their in-store menu boards. The bakery chain, which opened its first Canadian location in 2008, has six locations in the greater Toronto area and about 1,500 in the U.S.

Scott Davis, Panera Bread's executive vice president, says that when the company initially included calorie counts on U.S. menus in January 2011 the customer reaction was overwhelmingly positive. "Certainly there were some people that kinda looked at it and said, 'Wow, I didn't know I was eating that many calories,'" he says. "But there was actually a lot less of that than we thought."

In Canada, restaurant chains like McDonald's and the Pita Pit post calorie information on posters inside each establishment. In April 2011, Extreme Pita became the first quick-service restaurant chain in the country to place calorie information on its in-store menu boards beside individual food items.

Panera's announcement comes on the same day fast-food giant McDonald's said it would post similar calorie information on all its in-store menus in the U.S. New York City has had a law in place since July 2008 requiring restaurants and coffee shops to post calorie information on menu boards displayed inside the premises.

Davis says that while many 'fast-casual' chains in the U.S. have adopt similar practices, he remains unsure to what degree displaying calorie counts prominently will become a trend. "If your main offering is a 1,500 calorie snack, you may have a problem," he says. He says Panera noticed slight shifts in sales for different products in the U.S., with soups and salads gaining volume at the expense of paninis and larger entrées, but the overall effect has been basically "net neutral."

One study done on the effects of such menu labelling in the New York area found there was no change in the amount of calories purchased by consumers following the introduction of such laws.