Canadians favour online customer service
In this month's Consumerology, Bensimon Byrne's Max Valiquette examines why retailers need to make CS top-of-mind.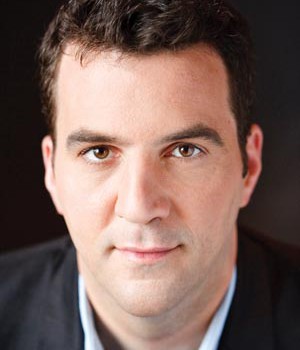 By Max Valiquette

Our latest Consumerology study is all about customer service. And as we discussed last month, online shopping has increased and continues to grow but the online customer service experience is growing even faster. I'm a huge proponent of the fact that customer service is a critical part of shopper marketing. So when we lose that face-to-face interaction, our brands lose a significant part of their ability to forge and sustain a lasting connection with our customers. If interaction with a human in real time is important for your brand, then our study offers a few clues as to what we can do to help stem this migration to the online space.

By a large margin, Canadian consumers feel that online customer service is better than in-person customer service.

In our survey of 1,500 Canadians, 36% thought that online customer service was better, and 21% thought that it was worse (with a large portion – 43% not knowing, or thinking it was essentially the same). That gap is significant – and will probably continue to grow. In a very short period of time, online customer service has gone from being non-existent to being the clear-cut favourite.

The lack of personal interaction is still the biggest negative about online customer service; speed is the still the biggest plus.

Fourteen percent of people who thought that online customer service was worse than the offline equivalent said that the biggest reason was because of the lack of human interaction. But people who like getting their customer service online mentioned speed as the number one reason. Online is thought of as being easier, faster, more simple and more controlled on the positive side, but less personal, less tailored and less helpful on the negative side.

It's possible then, that ease and speed may become more important than being personal. And I think that one of the most significant reasons why is the continuing gap between marketing and staffing, especially at the retail levels. If every member of the retail staff is a brand ambassador – as I believe – then we have to train front-line staff at the retail level to better represent the brand. We aren't going to win this battle with speed and ease – but we can win it with friendliness and helpfulness.

So retail brands have to start empowering their employees to be faster, more knowledgeable and more helpful than what can happen online – if you think that's important for your brand. We heard in our research that people hate having to wait for someone to get a manager, as that wastes time. The solution isn't to send our customers to a website to deal with something when they are in store – it's to empower the in-store employee, at all levels, to be able to make more decisions and effect a real change for that customer right then and there.

Stopping the migration to online customer service isn't right for every brand.

Some retail brands that focus on shopper marketing might even benefit from having everything handled digitally. But our data is telling us that human interaction still matters for some consumers – and it isn't being replaced by what they can find online. So instead of trying to move them from one place to another, smart retail brands are going to focus on giving them what they want, when they want it.

Max Valiquette is the managing director of intellectual property and content development at Bensimon Byrne. For more information on Consumerology, or to download a copy, go to Consumerology.ca.