Lassonde dips into juice-box market
Draftfcb puts Madagascar characters front and centre for a new back-to-school campaign for the Quebec drink maker.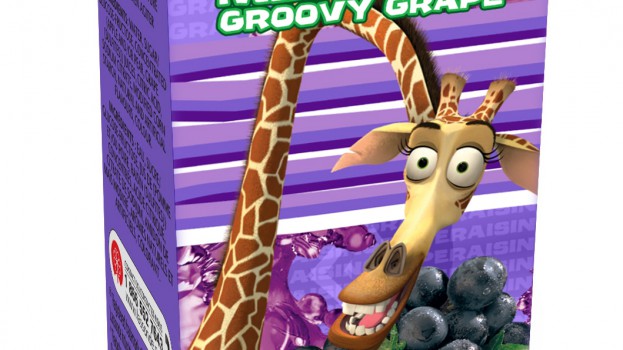 Quebec-based drink maker Lassonde is taking its Fruité brand into the juice-box category, launching big with a back-to-school push. The 200 ml boxes hit store shelves at the end of August and feature limited-edition packaging with characters from Madagascar 3.

The aim is to capture both kids' and moms' attention with a well-timed licensing deal involving a summer blockbuster tie-in, just as the movie's publicity machine is gearing up for a fall DVD release. Three new flavours are introduced for the Fruité line of juices – Melman's Groovy Grape, King Julian's Poppin Peach and Alex's Rainbow Punch, which will be sold across Canada.

"[Fruité] wanted an on-the-go format," says Daniel Dutesco, VP strategic planning, Draftfcb in Montreal. "For us it's a limited time back-to-school test of the packaging for that brand." Lassonde's other brands include Sunlike, Tropical Grove and Everfresh, which are marketed to a wider demographic and are regularly sold in 1.5 L packaging.

Draftfcb previously used in-store displays for its special licensing promotions with Fruité but for this campaign the juice boxes themselves are arranged on store shelves to create what Dutesco refers to as a "visual montage" of intersecting lines and patterns. "It's an extremely good way to bring value and attention to a product without going down the discounting route," says Dutesco. "Moms will easily recognize these characters."

The agency delved deeper into "the overall brand experience" for this campaign, says Dutesco. They worked to integrate the on-package messaging with online executions, such as a dedicated website at which parents can play games with their children, compete for the chance to win a trip to New York City and download colouring materials related to the brand.

"We look at [Fruité] as a separate category from juices. It's more of a treat," says Dutesco, describing the brand as one of the top three in that category in Quebec. Draftfcb has been working on licensing deals with Fruité for about five years now, integrating Madagascar characters with the brand after the series' first movie came out in 2005. The expectations for this campaign are a 20% year-on-year increase in sales.