The big pour-off
We asked Molson and Labatt to pick their best-of-the-year marketing efforts, and highlighted a few of our own, then asked industry experts to weigh in on this tasty battle.
With big marketing budgets and stiff competition, Canadian beer companies have always been advertisers to watch, and thankfully, their ads aren't just babes in bikinis anymore (although they still make appearances). Between beer school, movies and mobile apps, we wondered who's been winning the battle for suds-supremacy. We asked Molson and Labatt to pick their best-of-the-year marketing efforts, and highlighted a few of our own, then asked marketing guru Tony Chapman, CEO, Capital C, distinguished marketing professor Kenneth Wong, Queen's University, and former category and shopper insight manager at Unilever Lisa Waizmann to weigh in on this tasty battle.
Unique promo war: Molson's Six Pints Beer Academy  vs. Kokanee's The Movie Out Here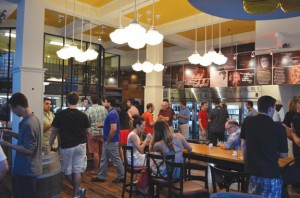 Molson's fully independent craft beer brewing arm, Six Pints, recently opened the doors to the Beer Academy, a spot in downtown Toronto for beer aficionados to gather and for craft-beer novices to learn more about specialty brewing. The location boasts a tasting room and beer library, and hosts culinary beer tours (pairing beer and food).
The Beer Academy is a clear winner in unique promo opportunities because it addresses a major industry problem (segmentation between value seekers and premium drinkers) head on. The super premium used to be led by the major breweries, but now craft beer makers are gaining share as consumers' tastes become more discerning, so differentiation is hugely important. The Beer Academy tells a wonderful tale of ingredients, process, flavour profiles and pairings.
– Tony Chapman
The Labatt brand is filming a movie centred on its spokes-characters (a ranger-duo and Sasquatch), and invites drinkers to participate by either auditioning for a role, offering up a location for filming, or having music included on the soundtrack. The full-length feature, scripted by Toronto agency Grip, will be distributed by Alliance Atlantis in 2013.
Kokanee's movie is very much in character for its brand, most closely associate with "extreme folks," like snowboarders, skateboarders, etc. The film, its promotion and distribution all reflect something a little "out there" but retain continuity with past campaigns. It seeks to expand Kokanee's target market away from the "extreme dude," appealing to anyone who is a non-traditional customer. I'd consider this the overall winner for unique promo opps.
– Kenneth Wong
Going after hockey hearts: Molson's PrePlay app and Stanley Cup Collection vs. Bud's flash mob and Winnepeg Jets' fan brew
The Molson-sponsored NHL PrePlay app allows fans to predict game plays alongside live ev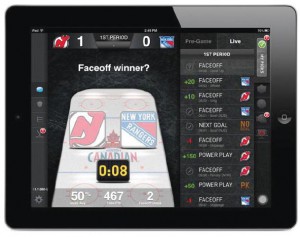 ents, is synched with the user's social network, and directs people to the nearest "Molson pub" showing the game, where Molson has been testing in-bar competitions and tournaments. During the Stanley Cup playoffs, the beer co also released 92 trading cards to commemorate Cup-winning teams. Each card was a chance to win a trip to the Cup finals, a Facebook app facilitated card trading, and TV ads highlighted hockey rituals.
If the PrePlay app is widely adopted, it's a huge opportunity for an earned media channel, but in-pack promotions are designed to create a tiebreaker between competitive brands. The insight and humour are there, and the use of social media is a great extension, but I'm not convinced that trading cards will have enough "value" for consumers to win the in-store decision.
– Tony Chapman
One of the most talked about commercials at this year's Super Bowl was a spot for Budweiser by New York-based Anomaly. The commercial created a flash-mob pro-game experience for two unsuspecting recreational teams in Port Credit, ON., capturing heartfelt moments from players and amassing almost four million views online at press time. Bud followed this up with a commemorative Fan Brew for the Winnipeg Jets, using water blessed by fans – some of which was later poured on the ice on opening night – in a limited edition specialty version of the beer, which later flew off the shelves.
These campaigns enhance the emotional connection between the game and the brand. The Winnipeg Jets Fan Brew campaign is a good example of understanding your target and successfully reaching them by establishing a connection. Similarly, Bud's flash mob campaign was a huge success as it touched the emotions of a large target that includes the universe of hockey players, their friends and family.
– Lisa Waizmann
The battle for new brew fans: Molson's ice tea and beers for calorie counters vs. Labatt targets cocktail and cider lovers

Thi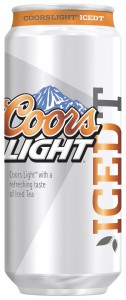 s year, Molson 67 was launched, a low-cal option for drinkers watching their numbers, as well as Coors Light Iced T, a lemon and tea infused brew that veers towards cocktail lovers. To promote 67, Molson pitted 67 calories worth of wines and cocktails (represented by miniature drinks) against a full-sized bottle of 67. For Coors Light Iced T, the beer co aimed to get a million consumers to taste it, and sampling was supported by traditional media buys, emphasizing how refreshing the Iced T is meant to be.
The Molson 67 campaign was a success because it respected the fundamentals of positioning. The creative clearly differentiated Molson 67 versus its "sexier" competitors by illustrating the value-add of 67. The ads made the decision appear obvious through the tagline "You can have a little, or you can have it all"; we are a culture that wants it all. I remember thinking "simplistic brilliance" when I first saw the campaign. Coors Light Iced T's sampling strategy is key for its success. Beer drinking is social, so if enough of the million consumers like the taste, enjoy the sample experience and spread the word, it could be a win.
– Lisa Waizmann
This year,  Labatt launched Bud Light Lime Mojito (an extension of its Bud Light Lime), a lime and mint-flavoured offering, and Keith's Cider, which reaches out to cider lovers (beer's distant second cousin in the booze world) to target wine, cocktail and spirit lovers. To promote the cider, creative focused on the ritual of sharing cider over ice with friends, while Mojito focused on the blending of the two flavours, with both promo
ted through traditional media channels, including TV and OOH.

Keith's Cider tried to create a tradition and ritual for a product that doesn't have a long history and whose production has little to do with Keith's history or product affiliation. The campaign offers no compelling reason to buy it over locally produced products. Lime Mojito has novelty going for it and offers a good response to coolers. It will never be a "go to" brand but it may pick up the occasional use and appeal to the non-beer drinker.
– Kenneth Wong