Mosaic acquires Hunter Straker
The purchase design agency will join the experiential agency, with the aim of boosting its shopper marketing offering.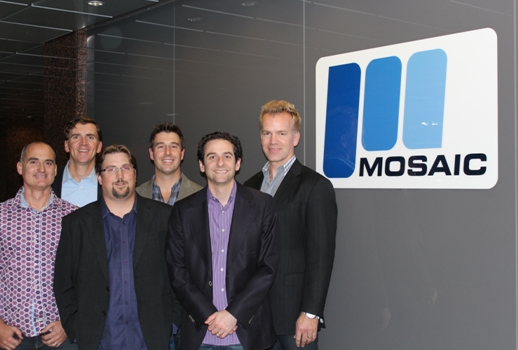 Canadian purchase design agency Hunter Straker has been acquired by marketing agency Mosaic Sales Solutions as the parties look to boost their offering to Canadian brands in the shopper marketing space.

"Mosaic has incredible legacy and strengths in sales and merchandising, experiential, digital and social. Those are really important pillars to marketers today," says Matthew Diamond, partner at Hunter Straker. "Our strength is in package and brand design as well as in shopper marketing and in-store activation. We feel this completes the full path to purchase for clients."

In a statement, Mosaic said that "with the growing importance of integrated marketing at retail, Hunter Straker further strengthens Mosaic's existing shopper marketing service offering with 50 years of experience in the retail category."

Diamond says the Canadian retail landscape is unique and that marketers here increasingly want local specialization. "The global agency may be doing a fast-adapt of a 30-second commercial but they cannot fast-adapt a program for inside Loblaws or Shopper's Drug Mart or any of these Canadian retailers because they don't exist anywhere else in the world."

Diamond says the true battleground for consumers lies in the "last four feet" between them and the product, inside the store at shelf level. "This is an area that both manufacturers and agencies want to ensure they've got best-in-class capabilities."

The Hunter Straker brand will remain as an operating unit within Mosaic, with all Hunter  employees joining the Mosaic team. Mosaic partners Diamond, James Fraser, Mark Jay and Warren Paisley will become vice-presidents of the new business unit. Diamond says there will be no staff changes or movement of employees as a result of the deal.

Financial details of the transaction were not disclosed by either party, who have previously worked on projects together in the past.

Pictured: (Clockwise from back left) Jeff Rogers, SVP and Chad Grenier, VP (Mosaic Experiential Marketing), with Hunter Straker Partners Mark Jay, Matthew Diamond, James Fraser and Warren Paisley.