Facebook, shopper marketing and you
In his column this month, Max Valiquette from Bensimon Byrne looks at the opportunities of the social network at shelf level.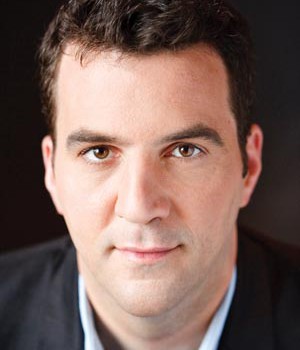 By Max Valiquette

I'm going to take a break from sharing insights garnered from our Consumerology studies to instead talk about the first ever ad for Facebook.

I know, I know: this doesn't seem like an appropriate topic for a column that's supposed to be about retail marketing. But here's the thing: a lot has been written lately about how Facebook has just passed the one billion user mark (ostensibly, hitting this milestone is the reason for creating the ad). Lost in the fanfare is the fact that mobile Facebook has hit almost 600 million monthly active users – growing at a rate that far outpaces that of the "traditional" site.

I believe that the very best hope for retail marketers lies in understanding the way the digital world has changed how we shop. And I believe that marketing via mobile is an incredibly important part of this. It's not just about e-commerce through web-based shopping; it's also about getting messages to your customers right at the moment they're about to make a decision.

Some of this will be through amazing new technologies, such as near field communications (NFC), which allows a piece of POP to connect with your mobile device and make you a personalized offer, for instance.

But just as much of this will have to happen through the mobile channels that we're already using. And mobile Facebook is hugely popular, so it should represent an enormous opportunity for shopper marketers.

And yet, it doesn't. Not yet. Facebook's mobile growth far outpaces the marketing opportunities that should go with it.

Which gets us back to the first Facebook ad. It's extremely revealing about the future intentions of Facebook – in that there's no mention of advertising, or marketing, at all. Facebook is presented as a fundamental part of our world – it's like a chair – because it allows us, as people, to connect to each other, to share music and ideas and to feel less alone.

That's it.

Not that it allows us to buy anything, or sell anything; not that it allows us to connect to brands. Not that Facebook would want to highlight that message in a consumer-facing ad, but the absence of anything even remotely commerce-oriented is significant. Facebook doesn't really seem to care about advertising. It cares about connecting people.

So unless something dramatic happens to Facebook, retail marketers are actually going to be down a channel: the single biggest mobile platform doesn't seem to care all that much about figuring out mobile advertising, much less about developing a new and different way for us to do something different with our shopping experience.

So what this means is it's up to you. So far, I think that marketers are being overly cautious in what they're trying to do in the mobile retail space. I'd love to see a company with a portfolio of retail brands – packaged goods spring to mind – develop their own app that crosses all of their brands and gets activated in-store for targeted offers that are customer relevant (or maybe even that help a particular store, through the phone's GPS, offer a consumer a huge discount on excess inventory, for instance). Facebook is most of our interactions – except with brands at the retail level, and there's no indication that will change anytime soon. It will continue to connect people to people. But if we want people to connect to our brands when they're shopping, we're going to have to do it ourselves.

Max Valiquette is the managing director of intellectual property and content development at Bensimon Byrne. For more information on Consumerology, or to download a copy, go to Consumerology.ca.