In the aisles with Future Shop's Nikki Hellyer
The retailer's head of marketing on 'showrooming,' upcoming concept stores and Cyber Monday's growth in Canada.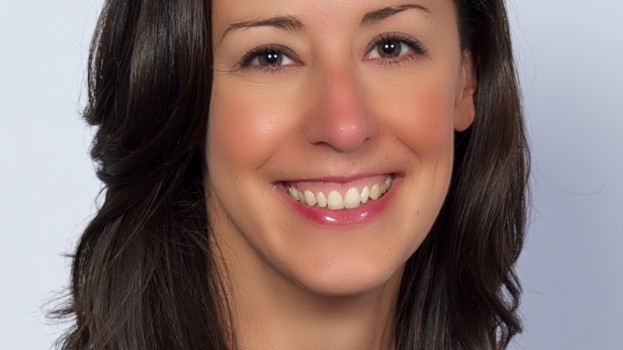 Vancouver-based Future Shop Canada celebrates its 30th anniversary this fall, so strategy chatted on the phone with director of marketing Nikki Hellyer – who has worked with the brand for almost six years – to get her take on the evolution of shopper marketing and how the internet has changed everything for mass-market electronic retailers.

She fills us in on how Future Shop (which is owned by Best Buy) is working to battle the "showrooming" phenomenon that sees customers walk into retail stores to check out a physical product before buying it online, and offers thoughts on the new concept store Future Shop plans to debut soon.

How has shopper marketing evolved over the course of your career?

I've been in the business for over 15 years and we've watched consumers really embrace the web, which has changed shopper marketing. It navigated from the desktop to the laptop and now mobile devices such as tablets and smartphones. Our customers now have access to all sorts of information at their fingertips without having to physically visit multiple retailers, which is a huge shift for us. The name of the game today is accessibility and full disclosure.

How does that affect what you are doing inside Future Shop stores?

Hands down, the amount of effort we've focused on IT has changed the experience inside our stores. In the past few years we've spent about $180 million to enable a different kind of experience for our customers. We built a logistics infrastructure aimed at creating a seamless experience between our stores, our websites and our flyers. So much so that we're launching a new concept store that we believe will transform the retail landscape, launching later this month. I can't give many details on it now, but the idea is really to try and bring in-person and online shopping in a physical space.

Is Future Shop working more now with brands on in-store marketing initiatives?

Absolutely. Three years ago we restructured our team from a marketing perspective to include category marketing specialists for each major category that we carry, like home theatre, computing solutions, appliances, etc. We now have a marketing specialist embedded with our teams with a mandate to build out compelling programs for our customers in partnership with our vendor partners.

What have they done to date?

Everything. From demonstrations in the store – where someone like Samsung or Microsoft might want to bring their teams in to give the customers a different experience around the products they sell – to in-store promotions to contests. We partnered with Samsung for the Super Bowl last year and we had great success running a contest with them to give away tickets to the game combined with a QR code that people had to scan to win.

How are you celebrating Future Shop's 30th anniversary?

We had a three-day anniversary sale over the weekend of Oct. 5 to 7, where we offered 30 deals on the latest technologies. We also launched our "Flip It To Win" contest which runs until the middle of October. You play it on your device or a computer. It's an old-school card-match game where you flip over the cards and have to find the same card twice. It's timed, so you have to try and do it as fast as possible. Customers will be awarded $10,000 in prizes comprising some of our most tech-forward gear.

How  is Future Shop battling the "showrooming" phenomenon?

We've been focused on developing new business strategies that bring together our online and in-store experience. Showrooming at its essence is really about price. It's about going into a store, seeing a product and then going online to find a better price. So we revamped our price-beat policies. If you take price out of the equation showrooming no longer exists. We now price-match any advertised pricing regardless of where you see it. We built out a comprehensive communications program for our Price Beat policy that puts the program front and center for the consumer. Externally it's touted on the front cover of every flyer that goes out, plus it's leveraged throughout our website. Once you come into the store we have signage throughout the store and it includes both print and digital touchpoints. We also have web kiosks in our store that are there specifically to be used for this type of research.

How has this affected sales?

Anecdotally from our product experts on the floor who are dealing one-on-one with customers and from the increase in calls we've seen to our call centre we've definitely seen an increase in the usage so we know it's working.

How do you bridge the online research gap in stores?

We are a highly considered purchase compared with those smaller CPG items, so a consumer could go through a four- to eight-week consideration cycle before purchasing a large-ticket item like a big-screen TV or a major appliance. The result of that in our space is really about being able to provide great tools online to inform or empower the customer with knowledge before they come to the store, and then leveraging that last moment before final purchase to provide more of a sincere endorsement about the product they've narrowed it down to. We find customers that have done their research online are just looking for someone to either tell them they made the right choice or steer them in the right direction. There's a percentage of people who come in and know exactly what they want. There's no swaying them from it. But there's a lot of people who use the research to feel they know enough to go in and not feel overwhelmed and then get someone who knows all of the products to say 'yeah, that's the right one,' or 'based on what you just said I think this is the right one.'

Describe your online/mobile strategy?

We started years ago by building out the largest [consumer electronics] community forum in the country where customers can get answers to their questions, and most recently were one of the first to launch a fully mobile optimized website so customers can shop and research on–the-go. With the launch of our new Price Beat policy we've empowered our 10,000 associates across the country to Price Beat on the spot, even from an online-only retailer, so the customer doesn't need to do unnecessary legwork.

What are your plans going forward?

I really believe this idea of online being its own channel is a very antiquated way of looking at retail. For us, everything that we do has to work with what's happening on the web and it has to work in-store. We're really focused on bringing those two worlds together. Everything from revamping our Price Beat promise to looking at how reserve-and-pickup works differently so customers can shop online and reserve the inventory in the store and have three days to come pick it up. Or having our product experts now trained to sell products that are only sold on the web. We don't physically have enough space in our stores because there are limitations in terms of shelf space, but we have a whole other world of products online that our experts are now trained to – and are actively selling – to ensure the customer gets the product that's right for them.

Is Cyber Monday now as big a deal in Canada as it is in the U.S.?

It's not as big of a deal but last year really for me was the tipping point for Black Friday and Cyber Monday in Canada. Two or three years ago everyone was thinking about Black Friday but we weren't seeing it drive the impact from a sales perspective. Last year we had a very different outcome. It seems like everybody's kind of picked up on it in Canada and is excited about it. We did a three-day sale for Black Friday last year in our stores and we had lineups on the Friday, which nobody expected. I definitely think that Canadians have caught onto it.

Check out strategy's past Q&A's with Shoppers Drug Mart's Sandra Sanderson and Longo's Rob Koss.