Holt Renfrew to launch new concept store
HR2 is set to open its new store in Montreal in March of 2013, offering discounted designer products.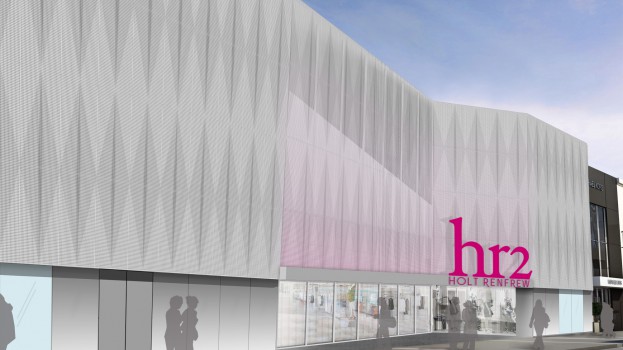 Holt Renfrew is launching a concept store on the heels of U.S.-based Nordstrom's Canada-bound announcement. HR2 will offer designer products at a discounted price, filling a void in the retail market before Nordstrom's (and its discount chain Nordstrom Rack) arrival in 2014.

The first HR2 store will open in Brossard, Quebec in March 2013, with a second opening in Ontario shortly thereafter. HR2 will carry completely different products than Holt's and will be restocked daily to offer shoppers an ever-changing selection, says Heather Arts, VP of HR2. It will offer a completely different line up than existing Holt Renfrew stores and will include women and men's wear as well as accessories. Marketing plans are underway and expected to hit the streets in 2013.

Arts says the move has been in the works prior to Nordstrom's announcement, and is designed to fill the off-price luxury niche worth an estimated $16.8 billion globally, according to a study by Bain & Co. Currently, discounted luxury goods thrive through online retailers, such as Canadian startup Beyond the Rack, but Arts says the company will focus on creating a solid bricks-and-mortar presence giving shoppers an opportunity to touch and try on the products. As such, they have no plans to launch an e-commerce site to accompany the new locations, which she says will run between 25,000 and 30,000 square feet. (For reference, the three Holt Renfrew Flagship stores run upwards of 100,000 to 150,000 square feet.)

Holt Renfrew, part of the Weston Family's Selfridges Group, currently operates 10 locations across Canada. It will also undergo a real-estate expansion upwards of 40%, on top of its new HR2 locations.