Editorial: Extreme advertising
Mary Maddever on advertising's rapid-fire evolution and how the industry is trying to keep up.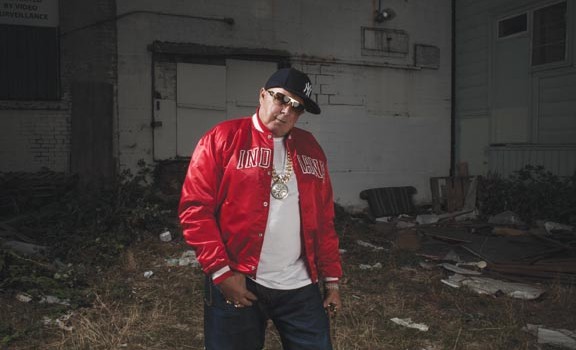 I spent a lot of time at conferences about advertising this month – Ad Week in New York and Shopper Expo in Chicago – listening to pundits weigh in on everything from the new consumer and the new content, to the new shopper and the store of the future.

Between falling in love with Eataly and cupcake trucks (very on shopper- and store-of-the-future trend) and briefly falling sway to the "mobile first" mantra from all corners (until I remembered my mobile bill hate), what struck me was that the experts seem to be all over the map on what the next big thing is. The only thing they seem to agree on is that even more change is coming, that it is extreme, and that the industry hasn't figured out how to deal with it all yet, nevermind being ready for the next wave.

That leaves agencies stuck between elusive, demanding, cynical and power-mad consumers, and clients who are trying to manage social, mobile, digital, mass, retail and CSR programs, plus all manner of new content initiatives to sway them. To make it more interesting, some clients are getting out ahead of it all with bold new retail and content plays, and some aren't. So agencies have to be able to make it work for both camps – pull off brilliant first-evers, and somehow keep audiences intrigued with brands that would like to stick to knitting rather than dive into the likes of Instagram.

As the tried and true practices may not hold water anymore (depending on who you listen to), each brand and challenge requires new thinking, and real leadership plays a bigger role than ever. Creative leadership and organizational leadership are key to creating an environment where there are not only integrated teams, but where integrated thinking is happening, because that's where success lies when you can't rely on the old formulas.

So throughout this issue we're exploring leading and achieving integration  – from the feature (The un-siloed quest for integration) examining different paths agencies are taking to make that happen, to the treatise on leadership by Andy Macaulay.

As it gets more complex, winning Agency of the Year becomes more of an Ironman challenge. The role integration plays is evidenced by separate juries awarding Agency of the Year and Digital Agency of the Year kudos to the exact same agencies. So congrats to Taxi, which took both Bronze OYs, to our double Silver winning AOY/DAOY John St. and to our Gold winners DDB and Tribal DDB. And an extra thanks to Frank Palmer for gamely agreeing to our bizarre NABS-related back page story request to be a rapper.

Which reminds me, everything may be in flux, but an old-school strong brand identity still pays off. While AOY is judged on the creativity, strategy and impact of cases, the winning agencies all have a distinct style and attitude – and that goes for the work as well as the leaders.