In the aisles with Sears Canada's John Rocco
The department store's VP of retail marketing looks at how it will use in-store tactics to turn the 50-year-old company around.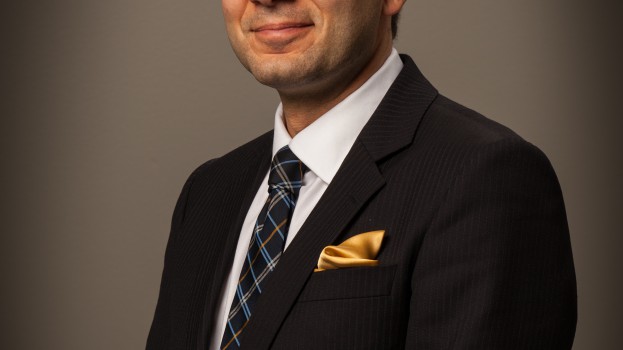 Toronto-based Sears Canada has its work cut out for it. The 60-year-old Canadian retailer has seen falling sales for almost six years, has shuttered stores and is facing a fiercely competitive retail landscape with the entrance of Target and Nordstrom to the Canadian market. To get back on track, the department store chain rebranded itself this summer and opened concept stores carrying fewer products that act as a stage for refocused marketing around key categories. Strategy chatted with Sears Canada VP of retail marketing John Rocco about what Sears is doing at the shopper marketing level to assist in the turnaround.

How have you seen shopper marketing evolve?

Customers are more savvy, they can research more than ever. And the store experience is more integrated with all the mediums of communication that go out to the customer. In terms of department store we've seen a blurring of the lines between the online shopping experience with the in-store shopping experience. It goes from customers doing research in the store to how they interact with the product and make their purchase decision.

Sears Canada just underwent a major rebrand. How has that played out inside stores?

It starts with the product. We've worked on de-cluttering the stores and making them easier to navigate. In the past, stores would have had many messages going to customers at any given time. We've done a lot of work on "heroing" the product in different categories, using the store as a stage for the product and integrating it into all the channels we touch the customer.

How do you 'hero' a product?

An example is our recent "Little Black Dress" event. We featured it in our inaugural holiday edition of the Look Report [Sears new oversize flyer featuring beefed up editorial content]. In-store traditionally you would have seen the product displayed in different areas and we really took a customer mindset and created excitement around the dress by creating a shop inside the store focused on that one key product. We had exclusive designer brands but it wasn't just about the dress, it was about the whole experience and the whole outfit from shoes to accessories to the dress itself to cosmetics. We put together a whole package in the store and in our online store and in the flyer itself.

Sears is in the midst of a very public turnaround. What role does shopper marketing play?

Ultimately the foundation is product. So shopper marketing would have a key role in bringing that product forward so it's an integral part of our transformation and obviously things like Look Report are intimately involved in ways to help showcase who we are.

Will we see more experiential in-store marketing events from Sears?

It starts with our seasonal perspective and how we'll talk to the customer about products in that season. Whether it's a dress, sweaters or outerwear, it's about creating product stories that start from the store and build the product into all our communications. We're going to do less messaging than in the past but in a more impactful way with other products.

You have opened nine new concept stores across the country. How are these stores different from existing ones?

You'll walk in and see a less cluttered store that is more pleasant to walk and shop and the products will stand out in a greater way. We've created what we call 'Power Towers,' which are centres of interest inside the store. We can merchandise them in multiple ways depending on the product. So we can really show depth of the assortment of product or have mannequins with full wardrobe solutions on them. They are large, they're white, they're bold. It gives us the ability to draw the eye to what's going on and tie it back to our seasonal message. And those stores are performing very well. (Seven of the new stores are located in Ontario and two are in Quebec.)

How do these changes really differentiate Sears from what rival retailers are doing?

In addition to messaging and merchandising, we're really focusing on customer service. We relaunched our customer service platform this year. We've made our returns policies more customer friendly, we've retained our sales associates, we've got a great new tagline in "Make every day a great day." We service what we sell and we have a great history of trust in that. We have a 365 day return policy on our mattresses, which is new. We have our 'Price Protection Plus' [for large appliances, Sears guarantees customers it will beat any competitor's price on the same item for 90 days after purchase.] Obviously we will compete on the value equation in terms of value and price but service is a big component for us. And we aim to take care of the customer long after the purchase cycle.

Have you changed the way you use flyers in the marketing mix?

Another vehicle we're using to differentiate ourselves is the Look Report. We've just launched our fourth one and the plan is to have four Look Reports annually. It's meant to showcase the best of our fashion and help customers navigate new trends. We recognize we need to reach customers in different ways and the Look Report is something that is very different for us. When we were in a store in Montreal for the initial launch of the Look Report three customers came in with the flyer open to the raincoat page saying 'Where's this?' and I've never seen that before. The readership of flyers is very high in Canada and it traditionally drives what's on the floor, we are trying to turn that around and make it about the store and the product and drive it back – and the flyer becomes our invitation into what our story is that week.

How much do you work with vendors on in-store initiatives?

We have done some traditional shopper marketing demos in the stores. We're really scratching the surface of that now. We're really trying to build the foundation of the store as the stage for the product and that will set us up to grow with our vendor partners and make their investment in our store stronger.

How does 'showrooming' affect Sears?

Customers are shopping multiple channels and doing their research. We think we are uniquely positioned in this space, whether you want to order it on the phone or in-store or online. We have all the channels to help consumers with the research and ultimately purchase the way they like. Our service guarantees help neutralize price alone and allows customers to know we've got their back.

Check out strategy's past Q&A's with Shoppers Drug Mart's Sandra Sanderson, Longo's Rob Koss and Future Shop's Nikki Hellyer.

This article was changed after it was originally published to reflect that Sears Canada is 60 years old, not 50.