It's all in your brain: Nielsen opens NeuroFocus offices in Canada
The research co opens up three divisions in Canada to conduct studies on how consumers subconsciously react to marketing and products in stores.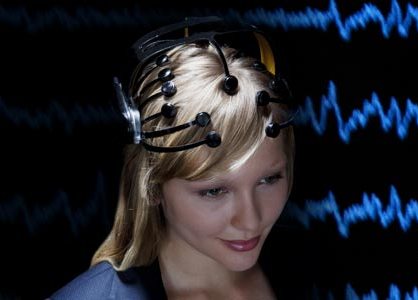 There's eye-tracking, and then there's brain-tracking. This week Nielsen announced the opening of three NeuroFocus divisions in Canada where, in neurological testing labs, the research company will conduct studies that attempt to decode how consumers react to marketing stimuli at a subconscious level.

Working out of Toronto, Vancouver and Montreal, neuroscientists measure the brainwave activity of participants walking through simulated store aisles using EEG as well as eye-tracking technology, says Russ Dunham, executive VP, client services, Nielsen NeuroFocus. The studies track (using a mobile head cap) and assess a person's consideration of products on shelves and their memory of what they see in stores. "[Marketers] are able to see, in some cases on a second-by-second basis, not only what people are looking at, but how the brain reacts to display in-store or a shelf set," he says.

Dunham notes that participants chosen for the studies vary in demographic, depending on the client's interest. Women age 28 to 34, for instance, who have tried a specific brand but do not consider themselves loyal could be screened for attention, engagement and memory of the product as they walk through the aisles, he says. "We test different aisles and we can show which set-up people will pay more attention to [according to scores of effectiveness]."

The neurological testing of display elements (which include shelf-talkers, signage, dividers and pricing tags) and the consumer's overall in-store experience can be shown in real-time, he adds. In addition, a participant's engagement with a product in their hands can be demonstrated through 3D virtual simulations of their experience.

"Most of what is going on in your brain, you're not able to articulate quickly," he says, noting that the human brain can process up to 11 million pieces of information each second, but only 40 pieces are consciously processed. "We're able to help our clients understand [consumer behaviour on a subconscious level] and how they react to a specific brand or shelf design."

Nielsen acquired NeuroFocus last year May and operates neurological testing laboratories, called NeuroLabs, across the US, UK, Europe, Asia Pacific, Latin America and the Middle East. The new NeuroFocus divisions are a first for the Canadian market and the research company is currently in talks with marketers and brands to measure consumer responses to marketing content in and out-of-store, says Dunham, without disclosing any names.