Target Marketing sweeps the Ice Awards
The agency won Best of Show and a slew of Gold and Silver awards, with Revolve and Extreme Group taking home a handful of hardware at the East Coast show.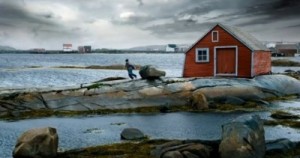 Target Marketing was the top performer at the 2012 Ice Awards gala in Halifax last night, nabbing nine Golds, eight Silvers and topping it off with the Best of Show win.

Apart from being recognized for its print, TV, online and social media efforts for Newfoundland and Labrador Tourism's "Find Yourself" campaign (which received five Golds and six Silver awards), the agency also bagged two Golds for its Universal Barber Shop POP campaign; as well as a Gold and Silver for its direct mail ads for Pipers; and another Silver for its Boobie Trap ads.

Revolve made the second most appearances on stage, taking home a total of nine awards last night. Three Gold prizes went to the agency for its work with the Chronicle Herald (that included billboard and online ads for its different news sections), two for Atlantic Lottery (online spots for the "Ask Away" campaign), one for ACE Hardware ("It's good to be handy" TV spot) and another for its radio campaign for Adsum for Women & Children.

The Extreme Group went home with a Gold for its digital work for the Tobacco Control Group Network, two Silvers for Moosehead Breweries' Alpine Lager radio ads and another for its Captain Morgan POP creative.

For Capital Mitsubishi, agency Upstream bagged a Gold and a Silver, while Trampoline went home with the same award count, a Silver for the Halifax Shopping Centre and a Gold for Waterfront Development. Also, Dory Advertising snagged a Gold for its radio campaign with Nova Vaults, as did Napkins Works for its online work for the Aquaculture Association of Nova Scotia.