Leo Burnett and BBDO pick up Epicas
The two Toronto agencies picked up two Silvers and two Bronzes at the international advertising award, opened to Canadians for the first time this year.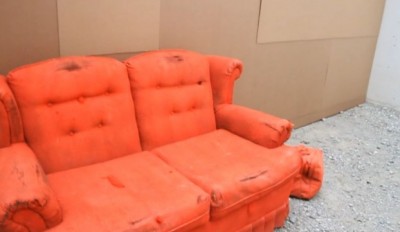 Last night, Toronto's Leo Burnett and BBDO picked up a Bronze and a Silver apiece at the 25th annual Epica Awards.

This is the first time Canadian agencies have been eligible to entre the award show, which until this year was Euro-centric.

Leo Burnett picked up a Silver in the Media Innovation category for its "Spelling Bee Lottery" for James Ready, inviting drinkers to spell words with letters on the inside of their bottle caps, and the agency also won Bronze for Raising the Roof's cardboard "Street House" execution in the Public Relations category.

BBDO picked up its first Silver in the Media category for its work with Shaw on the Exo "Car Chase" launch, which put viewers above the driver's seat, so to speak, to get as close to the action as possible. Its second award of the night, a Bronze medal, was in the Recreation & Leisure category for its "Unstoppable" spot for the Canadian Paralympic Committee, which follows a paralympic athlete on his recovery journey in one continuous shot.

The four Epica D'Ors (Grand Prix) went to Denmark-based M2Films for its epic Midtraffik "The Bus" spot, DDB Helsinky for its "Large Coffee" print ads for McDonald's, London-based DLKW Lowe for its OOH "Pennies for Life" campaign for the Microloan Foundation and Leo Burnett Detroit for its direct "Book Burning Party" campaign for the Troy Library.