JWT launches its 2013 trend list
Play, predictive personalization, stress and the link between health and happiness top the agency's annual report.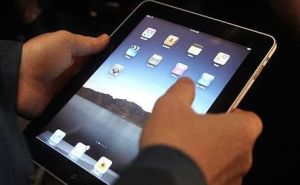 As we close out 2012 and head into the new year, JWT has released its eighth annual forecast of the top trends for 2013.
Compiled as a result of quantitative and qualitative research conducted by JWTIntelligence.

Specific results for the report were gathered using the agency's proprietary online tool, Sonar, conducted in the US and UK, asking a total of 1,016 adults and 100 teens. In addition, the report uses insights compiled from over 70 JWT planners and researchers in more than two dozen markets, including Canada.

Here are the top 10 trends, with a brief explanation of the break-down on each:

1. Play as a competitive advantage: The growing realization the unstructured time for adults (not just kids) allows for greater imagination, creativity and innovation.

2. The super stress era: Life's stresses are multiplying and their results are costly for the economy. Look for governments, employers and brands to beef up their efforts to prevent and reduce stressors.

3. Intelligent objects: The trend of everyday objects (like Oakley's GPS sensor-equipped goggles) becoming more infused with technology to make interacting with them more interesting, enjoyable and useful.

4. Predictive personalization: With data analysis becoming more cost-efficient, brands are increasingly able to predict customer wants and needs and tailor communications to meet them.

5. The mobile fingerprint: Smart phones are becoming our wallets, keys and more, and JWT predicts they will also become a place we store our identities.

6. Sensory explosion: In a world where things live increasingly online, a premium will be placed on sensory stimulation. Marketers will look for ways to engage the senses, such as Dunkin' Donuts installed a technology in buses around Seoul that released the smell of coffee everytime its jingle was played.

7. Everything is retail: Thanks to mobile technology almost anyplace can be a retail channel now, so brands must get more creative in where and how they sell their goods (for example, Mattel and Walmart Canada's recent pop-up toy store in Toronto).

8. Peer power: The peer-to-peer marketplace will continue to evolve, increasing in areas from hospitality and education to tourism and transportation.

9. Going private in public: In a time where everything is public knowledge, people are coming up with new ways to create private spaces in their lives. An example of a brand using this insight is Argentina's Norte Beer, which distributed the Photoblocker beer cooler to local bars, when it detected a photo flash, the cooler emitted a bright light, making potentially incriminating images unusable.

10. Health and happiness: hand in hand: The idea that a healthier person is a happier one, and vice-versa will become more of a selling point for brands in 2013. For example, Australia's Nestle launched the "Happily Healthy Project", invited people to measure their happiness through a  lifestyle, behaviour and attitude questionnaire.