On tacos and fashion
Bensimon Byrne's Max Valiquette muses on what shopper marketers can learn from the unlikeliest of pairings.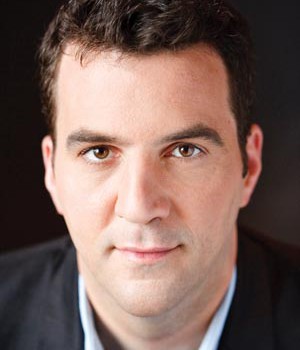 By Max Valiquette
These days, I'm thinking a lot about tacos. Tacos and fashion.
Tacos because, well, I'm always thinking about tacos – but especially since tacos are the food of the moment (full disclosure: Bensimon Byrne's new-ishly acquired design and dev shop, OneMethod, is also the brains behind an amazing taco restaurant called La Carnita). So forgive me for being driven by my stomach – which, due to all this eating, may well force me to buy a new wardrobe. Hence thinking about fashion.
Tacos and fashion have something else in common for marketers right now. Both are providing the same big lesson for retail marketing, if somewhat obliquely. That lesson is that often the best shopper marketing initiatives create news for the brand through a sense of excitement and newness – something that gets people into the retail environment to begin with, rather than something that converts them at store level. The biggest driver to retail isn't necessarily a new marketing campaign – it's the release of a new product that creates news in the way that it showcases the brand. And to me, increasingly, that's through partnerships: getting customers to come through your door by letting a new brand collaboration do the marketing for you.
So back to fashion. H&M has, for a few years now, created massive buzz (and lift in sales) by partnering with a high-end fashion label for a new line of clothing every few seasons. Last time, it was with Margiela (a label that had never done anything like this before), and the buzz was enormous. People had lined up overnight across the globe. In Toronto, at its downtown store, it wasn't quite as insane, but the line-ups started long before opening and people were tweeting and posting with anticipation. The viral and social lift was evident before anyone had even bought anything, but there was sales income on top of that, obviously.
Now, as difficult as a partnership like that may be to construct, it doesn't always have to be as complicated, or with as long lead times, as fashion. And that's where we can start to talk about tacos.
Taco Bell, in the U.S., did something very similar. It partnered with Doritos and created a Doritos Loco Taco – essentially just a regular taco with a shell made out of Nacho flavored Doritos.
Looking back on it, it seems incredibly obvious. How did a couple of stoned college roommates not figure this out at 3 a.m. in their dorm room years ago? Still, it did exactly what the H&M / Margiela partnership did: not only created a lift through sales, but got people who might not eat at Taco Bell to head in there just to try it – and that only happened because they heard so much about it. People were taking photos, tweeting and posting. More than one Canadian documented their trip across the border to try this because they had heard about it not through conventional retail marketing, but rather through the ancillary chatter these two brands coming together was able to generate.
I have a pretty broad view of what marketing can be. And I think that as consumers become more aware of how they are being marketed to, they're demanding more innovation. At some point, the brand partnership that results in an entirely new experience at the store level is the best form of retail marketing, in that it provides a reason to get into the retail environment and creates a sort of halo of brand equity. It's difficult to execute – it means that marketers and product people have to play together – but it's effective when done well.
Now if you'll excuse me, I've gotten some taco sauce on my new shirt.
Max Valiquette is the Managing Director of Strategy at Bensimon Byrne.