Publicis wins Quebec Press Council
The Montreal agency aims to build public awareness around the press watchdog.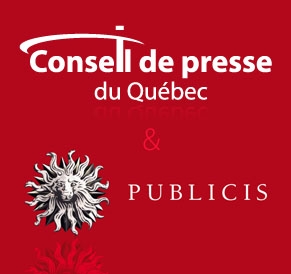 Publicis Montreal has been named AOR for the Quebec Press Council (CPQ) after winning a competitive review for the account involving two other unnamed agencies. Publicis' mandate is to raise the 40-year-old press watchdog's profile among the Quebec public.

The two parties will launch a 360-campaign in about two months across the province, featuring creative for television and radio, as well as a heavy web and social media component.

"The [CPQ] has existed for 40 years but the public doesn't really know about it," Carl Robichaud, VP and CD, Publicis Montreal, tells strategy. "The first campaign will run for a couple of months, but what we want to create is an ongoing platform."

He says the account is worth under $1 million and that the agency has no plans to hire staff to handle the additional work.

"Despite its importance to the world of journalism, the CPQ suffers from a lack of awareness within Quebec. The Publicis Montreal team has demonstrated a precise comprehension of the mandate and have proposed simple and pertinent creative solutions to demystify our role," said Julien Acosta, director of communications, Quebec Press Council, in a statement.

The CPQ has dealt with over 2,000 complaints from the public regarding various electronic and print media. Judge John H. Gomery presides over the council.