Collins and Sweetman leaving Dare Vancouver
The agency's co-ECDs intend to start their own business.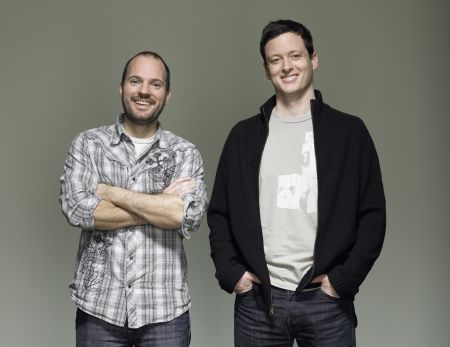 Dare Vancouver partners and co-ECDs Bryan Collins and Rob Sweetman have announced they are leaving the agency in mid-February to start their own business.
"Dare has been very good to Rob and I, and we're extremely grateful for the opportunity they gave us," said Collins in a release. "It isn't every day that you get to help build the network of such a well respected agency. Dare put a great deal of trust in us and we've learned a lot from our time here."
Collins and Sweetman have worked as a creative team for over a decade, first meeting at the Calgary office of Brown Communications Group and moving together to join Rethink Vancouver in 2003. They then joined Cossette Vancouver in 2008 and started at Dare Vancouver in 2010 when the London-based agency launched in Canada.
The pair will now launch their own business, with more details (including the name of their shop) to be unveiled once they finish at Dare Vancouver in mid-February. Sweetman says the plan to start their own shop was formed early on.
"We're leaving on great terms with Dare. It's a great agency and we were very happy to have a hand in building it," he says. "We're making this move because it's always been our goal to start something and we felt like it was the right time to go for it."
Richard Hadden remains the president and CCO at Dare Vancouver, says Collins, with candidates for his and Sweetman's positions currently being screened. Sweetman adds that Katie Ainsworth, who has worked as creative director at agencies including Rethink and TBWA\Vancouver will come to Dare Vancouver in February in the interim.