CASSIES: Judges
Meet the judging panel for the 2013 CASSIES.
Emily Bain, Director of strategic planning/partner, John St.
At John St., Bain is known for creating strong strategic platforms. She began her career at Leo Burnett where she uncovered the insight behind the "Really, really comfortable underwear" campaign for Fruit of the Loom, and went on to be named one of Canada's first directors of strategic planning while at Ammirati & Puris.
Shelli Baltman, President of innovation, Hotspex
Baltman joined Hotspex in 2011 to lead its innovation team. She spent 10 years as a strategy consultant at Mercer, McKinsey & Co and has an MBA from INSEAD, but opted for a more creative path and spent nine years at ?What If! Innovation. She started its customer experience team, was managing director of the U.K. office and ran client development for its U.S. business.
Andrew Barrett, VP marketing, Samsung Electronics Canada
Since joining Samsung in September 2011, Barrett has overseen the brand's Olympic, NFL and Hockey Canada sponsorships, as well as its Green Living eWaste, Facebook Passion and Hope for Children initiatives. He was previously VP of global marketing sponsorship for LG Electronics, based in Seoul, South Korea, and has held the role of VP of marketing for LG Canada, where he debuted LG Fashion Fusion and LG Fashion Week in Toronto. He's also known for leading the "I Am Canadian" campaign as VP marketing of Molson Canadian.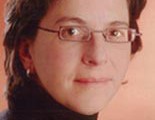 Marie-Andrée Bertrand, VP & COO, Saint-Jacques Vallée Y&R
Four-time CASSIES winner Bertrand joined Montreal-based Saint-Jacques Vallée Y&R in 2003. She began her career in account management and later became GM at UQAM BCP Jr. She then moved to Auger Babeux FCB and Palm, and after 10 years on the agency side joined Molson Coors as its marketing services director.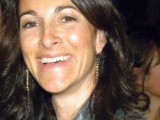 Claudie Brassard, Senior director, marketing communications, Vidéotron
Brassard joined Vidéotron in September 2007, and led big campaigns including "Prank Calls" featuring Sugar Sammy and André Philippe Gagnon, as well as a recent campaign highlighting excellent customer service provided by surreptitiously filmed Vidéotron technicians. She's also held senior marketing positions at Labatt and BBDO.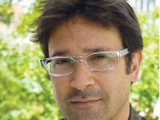 Scott Goodson, Founder, StrawberryFrog
Originally from Montreal, Goodson spent the early part of his career working on Europe's most respected brands from his agency in Stockholm, Sweden and then out of StrawberryFrog in Amsterdam. He moved to New York in 2005 to open a StrawberryFrog office and another in Sao Paulo. He has worked on some of the world's most iconic brands, and in 2012 he wrote the book Uprising: How to Build a Brand and Change the World by Sparking Cultural Movements.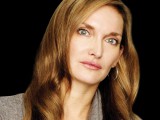 Melanie Johnston, SVP, managing director, DDB Canada
Johnston joined DDB after working on the client-side at TD Bank Financial Group, where she was in charge of the mass and in-branch advertising. She also worked at Saatchi & Saatchi on P&G's Tide business and the J&J account. Previously she worked for Grey Worldwide.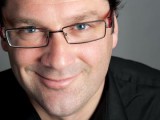 Sylvain Marcoux, Director, communications, advertising and promotion, Intact Insurance
Marcoux joined Intact Insurance in 2004 as manager of marketing and sales for Quebec, then became director of marketing communications for Quebec and Ontario for Belairdirect. He rejoined Intact Insurance in 2011, helming communications and publicity strategies, and in 2012, internal communications and PR were added to his remit. Prior to Intact, he was with National Bank of Canada, Laurentian Bank of Canada and TC Media.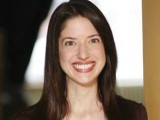 Fiona Stevenson, Business leader, brand operations, P&G Canada
During her 13 years in marketing at P&G, Stevenson has managed a cross-section of leading consumer brands spanning health, beauty and household, including Febreze, Swiffer, CoverGirl, Old Spice, Secret, Gillette, Olay and Always. She has worked in P&G's Canadian office and in the European HQ in Switzerland, where she designed global initiatives and developed marketing toolkits for Europe, the Middle East and Africa.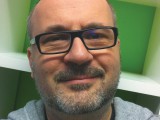 François Vaillancourt, CD, Palm + Havas
Vaillancourt began his 20+ year career in advertising as an art director before easing into copywriting. He's worked at agencies including Cossette, SVY&R and Ogilvy before joining Montreal-based Palm + Havas as CD, working on the Via Rail account. The Québec City native lived in Europe and South America before settling down in Montréal.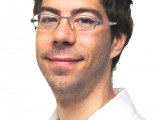 Dominique Verdon, Communications director, Carat Montréal
Verdon leads strategy, planning, negotiation and buying at Carat. His 15 years of experience spans positions in Canada and Australia, having worked at MEC, OMD, Amen, Marketel and Mediavision. He's worked with major brands including Labatt, L'Oréal Paris, Ford, Molson Coors, Loto-Québec and General Motors.

Alvin Wasserman, Founder and president, Wasserman + Partners Advertising

Wasserman founded his eponymous agency about 16 years ago, and it has grown to become B.C.'s largest full-service independent advertising firm. He's worked with clients including Vancity, Sun Rype, Whistler Blackcomb, Tourism Whistler, Granville Island Brewery and London Drugs.

Chair of judging: Nancy Marcus, VP consumer marketing, Kruger