Super Bowl advertisers revealed
CTV reveals what brands bought airtime during the big game, with Labatt returning as a full-game presenting sponsor.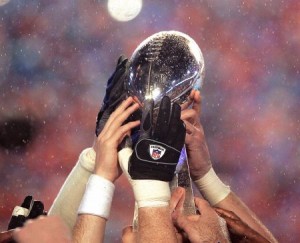 CTV is airing all the on-field action when the San Francisco 49ers take on the Baltimore Ravens this Sunday for Super Bowl XLVII, but who is buying spots around the game in Canada?

Labatt Breweries of Canada is back as full-game presenting sponsor, following up on last year's "Flash Fans" spot for Budweiser.

Ford Canada has signed on as a new quarter sponsor, with General Motors of Canada and Nissan Canada as returning quarter sponsors.

PepsiCo is also new for 2013, signing on in the US and Canada as sponsor of the Pepsi Super Bowl XLVII Halftime Show, featuring Beyonce. The company will feature exclusive Canadian creative with news about its Lay's potato chip brand during the halftime show, according to a Bell Media release.

Also signed on with spots during the Canadian broadcast are RIM, Subway Restaurants, Volkswagen, Wonderful Pistachios, Panago, A&W and Disney Entertainment, among others.