Creative Report Card: Art and copy runners-up
The award-winning duo Chris Joakim and Mike Donaghey offer advice from their new roles across the pond.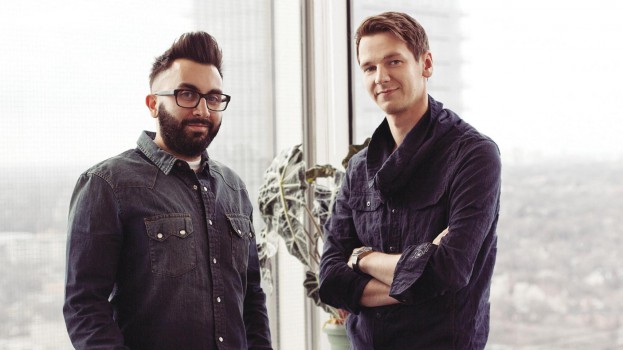 Art director and copywriter duo Mike Donaghey and Chris Joakim left BBDO Toronto in the summer of 2012 to assume the roles of co-ACDs at Ogilvy & Mather in London working with clients like Phillips, Dove and Expedia. Yet they continue to rake in awards for their part in work for Skittles and FedEx in Canada, landing the pair in second and third place on the AD and CW lists.

Joakim says Canada was an excellent training ground. Now, they face new hurdles, adds Donaghey, such as finding human insight that's universal as their work appears in both European and Asian markets. We asked the pair how the different markets measure up, and what we can learn from each other.

Based on your observation of the European market so far – how does Canada stack up?
Joakim: Canada is great at trying new types of ideas. We don't always have the biggest budgets, but sometimes that works in our favour because we can be creative with how we approach problems, especially in the digital space.
Donaghey: I'd say the only reason Canada is behind the UK in the awards hauls is the quantity of work coming out. Of course the standards here are very high, but so is the sheer number of campaigns on global brands. As far as what Europe can learn from Canada, it's how to pronounce "Jaguar" with only two syllables. I know it's their language, but come on.

What are UK agencies out there doing right, and what can we learn from them?
Joakim: One of the things we've noticed out here is that creative partnerships with other types of companies are a lot more common. Partnering can really help when you have a brand that wants to break into a new territory or appeal to a different target audience; it allows you to take strengths from both sides.
Donaghey: As creatives we can't possibly be experts in every single field. Especially now, when everyone is trying to break through by doing something different. Just look at Cannes last year, Dr. Dre and Snoop Dogg both won Lions.