Creative Report Card: Movers and shakers
Canada's fastest-rising agencies, Draftfcb and Cundari, share their winning creativity secrets.
DraftFCB #11 | Last year: #39 | Spots moved: 28
Radio is arguably Draftfcb's strongest suit. As an advocate of the single-sensory medium, the Toronto agency has created advertising that went beyond 30-second dialogue-based ads and resulted in big wins at Cannes. Last year, it bagged two silver Lions for Union Hearing Centre spots that used ultrasonic frequencies to surreptitiously test radio listeners hearing and another Bronze for PFLAG ads that incorporated the audio-tracking Shazam app to continue the story online.
Radio is important to the work Draftfcb produces. Why does it push the boundaries of a sometimes disregarded medium?
Robin Heisey, CCO: Digital, TV, mobile, even print compete with other screens. Radio competes with the world, especially during the morning and evening drive. Radio must break through and engage like no other medium. To do that, you need entertainment, intrigue, relevance and sometimes technical innovation.
Has the award-winning radio work you produced this year had an effect on the type of work other clients are asking you to produce?
Heisey: We've always used radio as part of our new business, where we've found it especially valuable as a demonstration of our integration capability. Radio is often the most difficult medium to integrate, but the PFLAG campaign did that really well. It replicated not just the idea and the voice, but the interactive functionality of print, outdoor, online, mobile and TV. And yes, it's helped us win more than one pitch this year.
I think clients are looking for new ways to engage with whatever medium they're in. We recently built a machine that allowed people to sign a physical card from anywhere in the world, which got a lot of buzz on the web. But the idea originally grew out of some work sessions we did with a client earlier in the summer. I guess you could say that kind of inspiration flows both ways.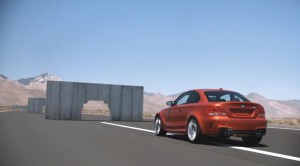 Cundari #6 | Last year: #19 | Spots moved: 13

With a staff of 100 in its Toronto and Montreal offices, the independent shop may be smaller than its global network-spawned competitors. But it's proved it has what it takes to appear on some of the biggest international award stages. Cundari's jump in the rankings is due in large part to its success at One Show, LIAA, D&AD and Cannes for its SickKids "Pain Squad" app as well as its online precision performance videos for client BMW Canada – showing it knows a thing or two about the mobile and digital space.

The agency has done a lot of interesting things for brands like BMW and SickKids online and via mobile. How is the agency structured internally to approach those spaces?

Brent Choi, CCO: We have focused on learning the digital and mobile space because the consumer is already there. We physically changed where we sat about 18 months ago and the work has been better because of it. Sitting together now are writers, art directors, front-end developers, QA, interactive designers, creative technologists, community managers and designers. The result is organic conversation, education and, in turn, creation.

How does Cundari differentiate itself in mobile and digital – what are you doing that other agencies aren't?

Choi: For the past year, we've been supporting a group we call "Cundari Labs." These guys are some of our best digital thinkers tasked with coming up with new products and innovative ideas that can be of value to our agency or marketers. They spend more than half their time on this initiative. In some ways it's similar to Google's 20% rule [where engineers at the company are given 20% of their day to work on what they're passionate about] but with a more specific purpose. Some of the results of our Lab should be in market as early as this spring.