Young Lions and Young Marketers juries announced
The Globe and Mail has released the names of this year's judges for the 2013 competitions.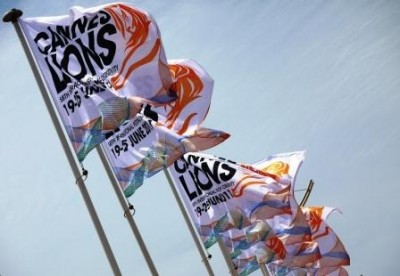 The Globe and Mail has announced this year's judges for the Canadian Young Marketers and Young Lions competitions. Creatives, media planners and marketers under the age of 28 and 30 respectively will have a chance to win a fully-paid trip to Cannes to compete against their peers on the global stage.

This year's judging panels include 31 names from the industry across the five categories through which the young creatives, media planners and marketers can compete.

The Print category will be judged by Andy Linardatos, CD, Juniper Park; Cosmos Campbell, CD, DDB; Lara Palmer, AD and CD, Lara Palmer Advertising Creative; Nancy Vonk, co-founder, Swim; Nellie Kim, ACD, John St.; Peter Ignazi, SVP and ECD, BBDO; and Randy Stein, partner, Grip.

The Film and Cyber categories will be judged by Addie Gillespie, ACD, Dare; Ari Elkouby, CD, Zulu Alpha Kilo; Chad Borlase, digital CD, Cossette; Clare Meridew, ECD, OnX and Momentum; Steve Mykolyn, chief brand officer, Taxi; Steve Persico, group CD and writer, Leo Burnett; and Virginia Magaletta, ECD, Twist Image.

Both juries will be moderated by Mary Maddever, VP editorial director at Brunico Communications, and editor in chief of strategy.

The media jury will be moderated by Cathy Collier, CEO of OMD Canada, and will include Brooke Leland, connection planning director, Jungle Media; Gina Banks, SVP and business leader, Carat; Leeanne Comish, president, M2Universal; Scott Henderson, group account director, PHD; Jake Norman, president and chief strategy officer, Mindshare; and Jef Combdon, media director, Target Marketing & Communications.

Finally, the Young Marketers jury will be co-chaired by Mark Childs, VP marketing, Campbell Canada and Jacqueline O'Sullivan, marketing director at Microsoft Canada. It will include Andrew Simon, partner and CCO, Blammo Worldwide; Brent Choi, chief creative and innovation officer, JWT; Brent Nelsen, SVP and director of planning, Leo Burnett; Doug Milne, VP marketing, Swiss Chalet and corporate development, Cara operations; Dave Wilkin, founder, Redwood Strategic; Elizabeth Frank, VP marketing, Nestle Canada; Jack Perone, VP director of strategy, JWT; and Jennifer Davidson, VP marketing, domestic brands,  Molson Coors Canada.

Registration for the Young Lions is open until March 1 at midnight, with complete details available at Globelink.ca/cannes. People interested in the Young Marketers program can also get information through the new Facebook page by clicking here.