Preventing death by yes
The short-term gain of agreeing to everything eventually leads to mediocrity, writes Nancy Vonk.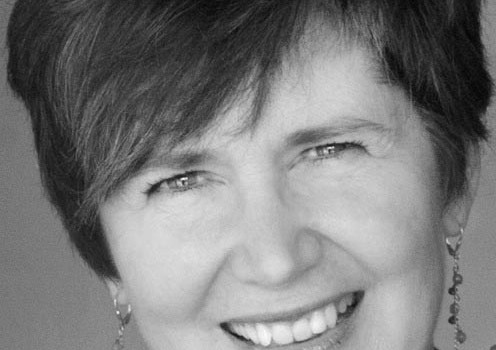 By Nancy Vonk

After a year of leadership training, my business partner Janet Kestin and I have noticed that most people would rather have surgery without anesthesia than deal with conflict. Aversion to conflict crosses every industry at every level. It means we don't say "no" when we should. We can't stand to say "no" when it will prompt that awful moment of feeling a little less popular, of letting down the boss/team/co-worker/client, of feeling like the asshole in the room. So we say "yes."  The short-term gain (their relief, gratitude, head-patting) carries the day. But this is the slippery slope to mediocrity. Self-sabotage. Let's reflect on some classic moments of yes-icide.

Accepting the bad brief
The supposedly magic words that will lead you to the Best. Work. Ever. are convoluted, or nowhere near addressing the actual challenge.  You complain to account services. "Sorry, it's a fait accompli." You can wish all you want that the planners, client or account services had delivered the perfect document to work from. They didn't.

Your project's destiny is in your hands. Rather than accept this road map to nowhere, you can say "no" and be part of the solution.  You may be surprised how quickly you can get to a better place by revisiting the business problem and pushing directly against that. Your "no" will ultimately lead to saving time by getting the brief on the rails up front, rather than going round after round on work that simply underscores that you've got the wrong guiding light. You can also save your own butt when you consider it's your name on the result. If not you, who?

Allowing the mangled idea to live
We all have our file of shame – work that lost its original power after directives to change it (from the client, research or the boss). We fought the good fight and lost. We said "yes" and agreed to bad work limping out the door. How often does that happen? I'd say more often than not. The implications are a portfolio full of bad work, poor business results, a downward spiral leading to lost accounts and a faltering career. When you know the fatal blow has been delivered, this is the moment for radical action: take the deformed idea off the table. No one wants to hear that, but framing bad news with, "We'd much rather go back to the well and bring you a new idea that will achieve your goals," can mean everyone wins.

Remember, selling the idea in the first place took your client's belief in you. They aren't going to green light spending big bucks on an idea the creative team doesn't have tremendous faith in. Most clients will think long and hard about going forward with an idea the creative team no longer believes can achieve the goals originally promised. For accepting the short-term conflict, you'll (eventually) be respected for being honest and putting the brand first.

Taking on one more project that will make them all suck
You've been there. I've personally asked people to go there as CCO: "Can you take a few hours to crank out a couple of radio scripts? I'm so sorry, it's an emergency." But I can tell you, if the writer looked me in the eye and told their truth – that the "yes" would not only mean weak work on the scripts but also derailing their other projects – I would have backed off, found someone else, and respected their honesty. Often, I would get the great can-do spirit, followed by crap.

Raise your hand when you're in over your head. Your boss (who often doesn't realize how swamped you are) will be glad you did. "No" is a tough word, much harder than saying "yes." But getting good with "no," knowing when and how to pull out this big gun, can be a project saver, and even a career saver. The time to use it? Whenever saying "yes" means taking action that's in conflict with achieving the brand's ultimate goal. The next time you're asked to do the wrong thing, prevent death by yes.

Nancy Vonk co-founded Swim, a creative leadership lab, with partner Janet Kestin in 2011 after 13 years as co-CCOs of Ogilvy Toronto. Today they work with groups in advertising, banking, architecture, fashion, technology and marketing across North America. Swim's novel approach is designed to create fearless leaders.