Canadian Cannes jury members announced
Five women and one man head to Cannes this summer to judge the Film, Cyber, Direct, Promo & Activation, Radio and Design categories.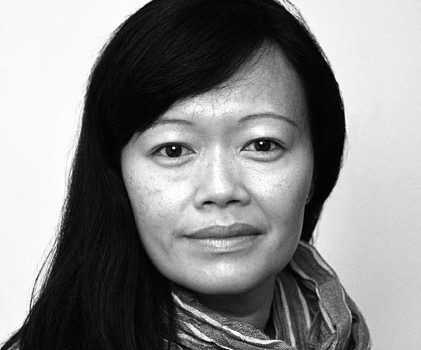 Five women and one man from Canada will be sitting on Cannes juries this summer. The media jury hadn't yet been announced, so that should make it seven.

Leo Burnett CCO and CEO Judy John will sit on the Film jury panel, while John St. CD Nellie Kim will judge the Cyber category. Wunderman CEO Trish Wheaton and One Advertising SVP/CD Karen Howe will sit on the Direct and Promo & Activation panels respectively. Lara Palmer, CD of Lara Palmer Advertising will sit on the Design jury. And the sole man selected, Jean-Francois Bernier, president and CD at Alfred Communications, will judge the Radio category

"It's a testament to their commitment to excellence and their devotion to redefining innovative communications in all its forms," says Andrew Saunders, VP advertising sales, the Globe and Mail and chair of the Canadian Cannes board, commenting on the' 2013 jury picks.

On the notable female-centric sweep, jury selection committee lead Mary Maddever explains, "Obviously they were blown away by the caliber of the candidates from Canada, like two-time juror Judy John, and I'd love to see Canada's strong creative leaders recognized on the president front. We'd be neutral, like the Swiss, and next year it would be great if more than two of 16 juries are headed up by women."

This year, first- and second-place runners up for the Young Marketers competition will also score a trip to Cannes. While the foursome won't compete (that will remain the opportunity of the winning Young Marketers and Young Lions), they'll be able to experience the conference.

Cannes has become an important learning opportunity for marketers, as well as creatives, and this will hopefully help bolster Canada's marketing presence at the summer conference, says Maddever.

The prize for the runners up will be footed by Campbell, Kruger, McDonald's, Maple Leaf, Microsoft, Molson Coors and Nestle.

Those interested in competing for either the Young Marketers or Young Lions spots have less than a week to apply. Registration for the Young Lions is open until March 1 at midnight, with complete details available at Globelink.ca/cannes. Those interested in the Young Marketers program can also get information through the new Facebook page.