Shine or bust: Advice for winning awards
Leo Burnett's Judy John, Taxi's Dominique Trudeau and JWT's Martin Shewchuk offer words of wisdom on how to bring home the hardware.
It's time to enter Cannes – the Oscars of adland – and agencies are busy choosing and perfecting their entries.
Between the international, national and regional award shows, the quest for recognition is costly and time consuming. And then you walk away with only a merit and you wonder, are awards even worth it? How do you sell your boss and client on the idea? How can you get the most bang for your buck?
What's the secret to award-season success? Strategy. Lions/One Show/AToMiC, etc.-winning vets share their amassed jury-wooing learnings as they dispense killer Dear Abby-style award advice.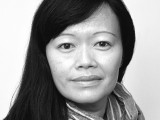 Judy John, CEO and CCO, Leo Burnett
Small fish syndrome
Dear Judy,
I'm from a small independent shop and we can't seem to break onto the international award show circuit. We've got plenty of regional wins and a few national, but we seem to be going about the internationals all wrong. What am I doing wrong? How can I win? Is it even worth our time?
- Small fish, big pond
Dear Small fish,
The short answers: Better ideas in easier categories. Don't know. And yes.
The long answers: Let's deal with the most important question first. Is it worth our time? Yes!
People like to work for and with a company that wants to do the best work. If you win, it helps you attract and retain great talent and clients.
When I was a couple of years in the business, I did some freelance work on the side for my portfolio and coughed up my own money to enter into international shows. It paid off. I won a couple of Gold Lions, which translated into job offers. But more importantly, it created a desire in me to have my work amongst the best of the best.
So how can you win? A great strategy followed by a great idea. Then a great execution.
If you're looking to make the shortlist, good insight/idea and beautiful execution will get you there. If you want to go for Gold, you have to have something that's never been done before or makes people say, "That's genius. I wish I'd done that."
Let's assume you have a killer idea. I have two tips:
1) Categories. Some categories are really hard – Integrated Campaign, for example, is a really tough category. You're up against American Express's "Small Business Saturday." It's hard to compete with a killer idea with that kind of investment and media coverage. Start looking at some of the more obscure categories. Be the biggest fish in the small pond.
2) Keep the materials (boards and videos) you enter simple. The amount of work a jury goes through in a few short days for a show is in the thousands. The entries that are complicated, gimmicky or drawn out are instantly killed.
- Judy
Bonus tip: Don't tell the judges it was a "great idea"  – no jury likes to be told how they should feel.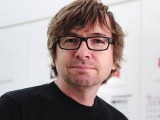 Dominique Trudeau, ECD, Taxi Montreal
Fame seeker
Dear Dom,
The award season is here again and I need to get as many trophies as possible. I hope you can share your wisdom so I can brief my creatives ASAP. Oh, and my general manager wants to cut the awards expenses. He tells me it's a big scam. What should I say to him?
- In need of fame
Dear In need,
First, tell your GM he should manage a depanneur. Awards exist so that, as an industry, we aim for the exceptional. Without them, excellence in advertising would become an act of randomness. Tell him an award-winning agency attracts clients and money. It attracts talent, it creates momentum.
If he doesn't buy this, quit your job. You have no time to waste there.
Now, about you: Are you absolutely sure you really desire all those (let's say it) ugly trophies? It will cost you – and not just your GM's money.
If you are ready to lose your mental and physical health and trade family time for fast-food filled evenings at the office, here are a few tips to get you on the red carpet in Cannes.
A)    Always look for an opportunity to go for the Gold, or even better, the Best of Show. Nothing less. It should be your sixth sense.
B)    One shot at it is not enough.
C)    Never trust your first idea. It's been done.
D)    Get the right talent for the idea, even if it's not who found it. That's always tricky.
E)    Get the right talent for the craft. Don't imitate something. Go for the real thing or bust.
F)    Stop thinking small. You can be bigger than life.
G)    Have many friends. It takes a lot of people and goodwill to accomplish greatness.
H)    Rework your script, your art direction. Good is not good enough.
I)    Stop looking at annuals. They are not manuals. When advertising feeds on advertising, shitty work happens.
J)    Be a maniac about your award entries. A sloppy job can erase all your chances.
K)    Be a child of your time. Technologically or socially. Rock our industry's boat. It pays.
L)    Last but not least: advertise your creative prior to the jury sessions. Juries have so little time to decide. Be sure they've seen your work in 3,000 blogs – it will be much easier for them to shortlist it.
Hope that helps. Good luck.
- Dominique
Martin Shewchuk, creative chairman, JWT

Lacking trophies

Dear Martin,

I have presented beautifully simple Gold Cannes Lion-calibre ideas but they inevitably get compromised through revisions and I miss out on the wins. How do I cut my teeth with the big boys when people keep ruining my work?

- No metal

Dear No metal,

If you see the idea heading down that path, volunteer to start again and go for Bronze. The good news is that two weeks after the Cannes Festival most people back in Canada won't even remember what colour Lion you won.

In the absence of a Gold Lion, the Bronze can even look kind of gold-ish… Here's a quick test:
1)    "The Rant" for Molson
2) "Prisoner" for Vim
3) "Apologies" for Viagra
4) "Antiquing" for Viagra

Which two won Gold? Which two won Bronze?

Take fashion shows that profile haute couture designs never again seen off the runway – the press gives labels cachet so designers' "off the rack" clothes fetch a premium price.

Clients feel the same way. Even if they are nervous about approving ideas that could win Gold Lions they still want to work with the teams that have. Further, your credibility at every stage of your career is calculated based on the awards your creative work wins. "Multiple Cannes Lion award winner" on your CV is still very impressive.

Finally, while it's ideal to win awards for real work for paying clients, creating work strictly for the purpose of winning at awards show is valid too.

- Martin