Baileys walks the runway
The Diageo liqueur is marking its rebrand with a specially-made dress designed by Lucian Matis, which will make its debut during World MasterCard Fashion Week.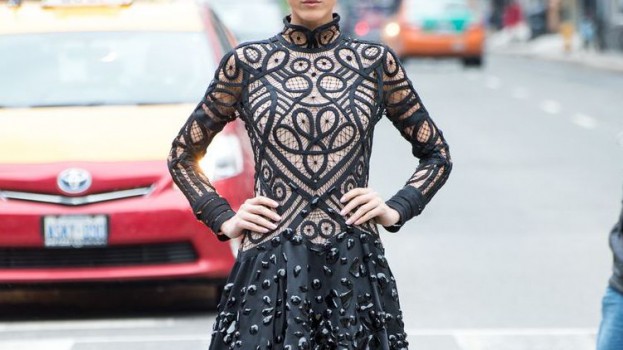 Baileys Irish Cream is celebrating its rebrand by partnering with Canadian designer Lucian Matis who has created a dress made from old bottles of the cream liqueur. The dress will be showcased during Matis' show on Friday March 22 during World MasterCard Fashion Week in Toronto.

The Diageo brand recently unveiled an updated look, with a heightened bottle, lifted shoulders, more prominent placement of the brand's logo and a redesigned label, which aims to better reflect its target market of modern women LDA and over.

"We believe Baileys is targeted at any woman who wants a little indulgence," says Juliane Trenholme, marketing director, Baileys Canada. "It is targeted to women of all age ranges, and is more about the attitude of being confident, stylish and feminine. She reflects the modern woman."

Trenholme says the brand partnered with Matis because his target consumer also captures those same feminine attributes Baileys is aiming to evoke with the rebrand.

"It's symbolic because it's using old bottles," she says, "it reflects the fact that we are moving to a new bottle design and rebrand. It is leaving behind the idea that Baileys is your mother's drink and moving towards it being Canada's most adored spirit amongst women."

A global TV campaign, adapted for the Canadian market with creative from JWT and media by MediaCom, is also promoting the new look, running with an English and French national conventional and specialty buy over the next three months.