SampleSource expands South
The Toronto-based company has acquired a 100,000 sq. ft. warehouse in Chicago in preparation for its launch in the U.S.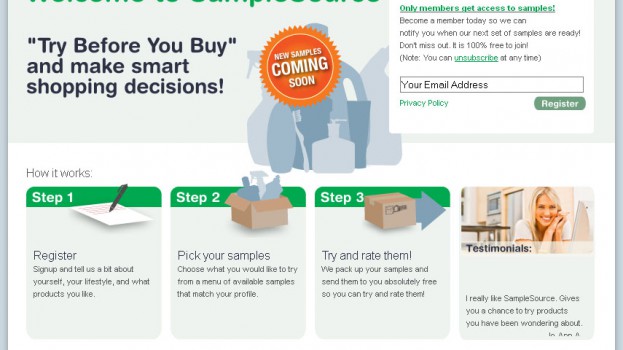 Toronto-based SampleSource is expanding to the United States.

The national, multi-brand co-op, which distributes more than 40 CPG lines including Nivea, Pledge and Sunlight, plans to have its first set of samples ready for U.S. consumers in the fall, says Rob Linden, SampleSource sales and marketing director.

"Now that this system is proven, it has been incubated in Canada…the next logical step is to take [it] to the U.S." Linden says.

"They are launching more products in the U.S. than they are in Canada," he adds. "The problem with a lot of the products is they get launched and then they get left because no support happens behind them or they can't generate enough trial. That's where we come in."

The company has been steadily growing since the fall 2011 launch of its service, which allows users to request bundles of samples online after they create a profile and are matched with the products best suited to them. Samples are shipped to homes four times a year, and users are later invited to submit product reviews. The company added product reviews to its site last fall, which Linden says made the service a "true end-to-end trial machine." More than 200,000 individual consumer product ratings were garnered in December.

A three-person sales team is already on the ground in the U.S. and along with a team in Canada, they are "actively approaching" clients, Linden says. The company will have facilities based out of Chicago, including a 100,000 sq. ft. warehouse located near O'Hare airport, which Linden says is an ideal location for distributing sample boxes.

Linden says SampleSource's database of U.S. consumers is already comparable to its database in Canada. U.S. residents have been signing up for the program since a U.S. page at SampleSource.com went active a few months ago.

In addition to word-of-mouth promotion, Linden says the company is working with publishers, data vendors, bloggers and its own referral engines to drive new subscribers to its site.