George Brown chooses Cleansheet as AOR
The Toronto-based agency will start its work with the school immediately.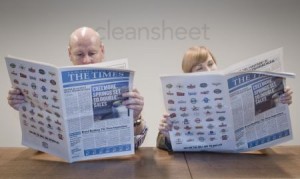 Downtown Toronto-based George Brown College has chosen Cleansheet Communications as its AOR for creative and strategy following a four-month review involving more than a dozen agencies.

"We were especially impressed with [Cleansheet's] track record of coming up with creative platforms to galvanize both internal and external audiences and accelerate results," says Andrew Zalvin, George Brown's director of marketing and recruitment, in a release.

The Toronto-based agency will begin working with the college immediately. Agency co-founder Neil McOstrich says creative development is underway. Cleansheet will create an overarching platform idea that will be rolled out through a mix of traditional and digital media, he says.

McOstrich said the win was meaningful for the agency, since some of the staff, including McOstrich, have experience lecturing at colleges and universities.

"We have always enjoyed teaching and have always enjoyed the energy of the young kids that are coming up and to whom we are going to pass the torch," McOstrich says. "To get an account like George Brown and actually be able to do that work in a formal sense, in terms of selling the virtues of it, is a really neat thing."

The Würstlin Group was the college's previous agency of record.

Photo: Neil McOstrich, co-founding partner and creative director, and Catherine Frank, business strategist and agency co-founder at Cleansheet Communications.