The Youth Report
A look at how youth-focused brands like Doritos, Adias, Kotex and Ubisoft are targeting the digitally-savvy, seen-it-all Generation Z.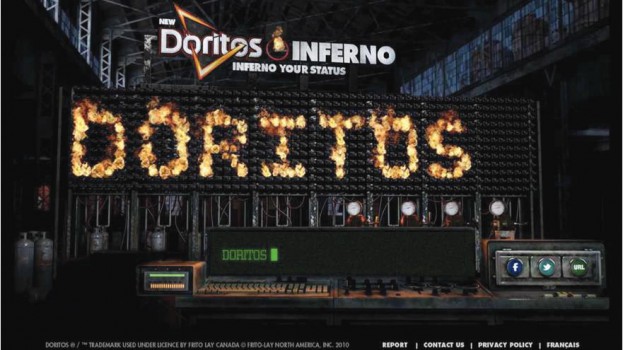 Just as marketers begin to feel comfortable speaking to yesterday's youth, in walks the next generation of unpredictable targets to which society has assigned a letter. Generation Z, a cohort born after the commercial adoption of the internet (roughly 1995 on), who account for 22% of Canada's population, are aware and even flippant of brands that blatantly sell through one-way marketing, according to Forrester Research's 2013 "How To Build Your Brand With Generation Z" report.
Participation trumps persuasion as this crowd responds to programs inviting them to play rather than ones urging them to pay. To understand how marketers are engaging this new breed today, strategy looks at recent digital and experiential efforts from savvy youth brands – such as Doritos and its Inferno launch, which is encouraging teens to set social media ablaze using new tech. We also look at how U by Kotex is involving youth in spurring social change, Adidas' collaborations with people of the arts and Ubisoft's shift from celebrity endorsements to real people.
To get a youth perspective, we worked with SPC Card, a Canadian student loyalty program, and Mike Farrell, SVP research and strategic insight at Conversion Marketing-Communication to recruit an online panel of teens and young adults to weigh in on the tactics each brand is using to incite participation.
I love when a brand takes my ideas and implements them. It's a big deal to have a well-known company grab your ideas and use them.
– Robert, 17
Jump to:
Doritos trades UGC strategy for spicy tech
Adidas gets inclusive with sub-cultures
Kotex adds forum to its Real Talk platform