In the aisles with Canadian Tire's Allan MacDonald
Strategy chatted with the VP of marketing about the retailer's recent jolt in its digital endeavors and how it's adapting to the changing shopper landscape.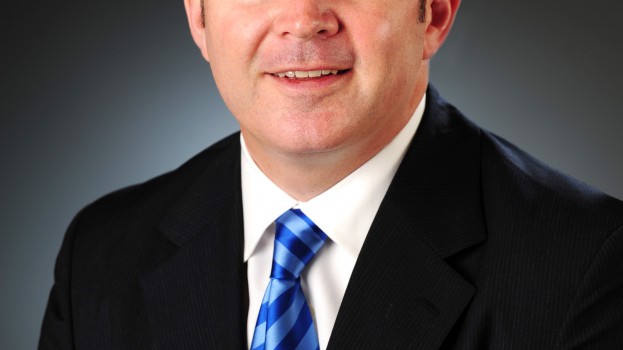 Digital has been a hit and miss with Canadian Tire over the years. While Canadiantire.ca is one of the most visited retail websites in Canada, with more than 100 million visits in 2012, its e-commerce offerings took a hit in 2009 when the retailer suspended sales of products online because it couldn't justify resources spent on home delivery of large items such as patio sets.

But now the retailer is picking up speed, having launched the Canadian Way (a magazine-style online destination showcasing its product assortment as well as editorial-style customer reviews). It also began testing a digital loyalty program in Nova Scotia, and more recently, partnered with Communitech – a Kitchener-based organization that supports the growth and development of tech companies – to create new tools to improve the shopping experience online and in stores.

Strategy spoke with Allan MacDonald, senior VP, marketing and automotive, about the increased efforts to become a digitally-proficient retailer, changes to shopper marketing and digitizing loyalty.

How have you seen the shopper marketing landscape in Canada change?

As assortments got bigger and the products became increasingly more complex, [retailers have] struggled to get share of mind from customers. We have a lot of work to do to call out new product innovations for customers, [demonstrate] how these products add value to everyday life and still get the traditional message that they're available at a competitive price.

Keep an eye on how the online retailing space is going to evolve in Canada, and if it's going to be an avenue for incremental discounting or whether  you'll see a shift from traditional discounting promotions to electronic ones, especially in big-box retailers.

The introduction of free delivery across Canada is an example. You can do this from time to time, if it's in place of other promotions. But if it's a go-forward strategy, one has to wonder how sustainable that is. Sustainability of online promotions, I think, will be a really interesting one to watch.

How is Canadian Tire adapting to shopper marketing changes?

When you think of the shelf, it's very busy. So we work hard, especially on our private label, to call out value proposition of the product at the packaging level. We have our décor [for example] and one of the things we've been doing over the past year is integrate our décor elements into our marketing campaigns.

We've been investing in print media on the basis of a few things, one being the success of our Canadian Tire flyer which is fairly linear in what it communicates, but is well-read.

[But] with the breadth of our assortment (over 100,000 different SKUs) and the complexity [of] everything from do-it-yourself to automotive solutions and everything in between – we started to ask, "How do we engage our customers in a more meaningful conversation and one that is more about understanding our assortment and the value we bring at a different level?"

So we introduced The Driver magazine, a 100-page "magalogue" – part magazine, part catalogue – aimed not at the car enthusiasts, but at the drivers. We know [a] small population is do-it-yourself repair and maintenance enthusiasts, but almost everybody that comes to Canadian Tire comes in a car. What we're doing is demystifying some of the products in complex categories and engaging people in conversation at their appropriate level of interest and competency.

How does the new Canadian Way digital hub fit in your overall marketing mix?

I think it would be fair to say that our web space wasn't industry-leading. So we stepped back and said "How do we reinvent what it means to be a digital retailer in Canada?" We looked at a lot of applications, what other retailers were doing in the space, and we landed on the Canadian Tire catalogue as one of our inspiration points. It kind of defines who we are: If you lived in a small town 25 years ago, when the catalogue arrived at your door, it introduced you to what's new in the world.

We wanted to bring to life a digital tool that enables customers to understand our assortment, gives us a medium by which we can inspire and inform, can communicate innovation, but also play a special role as a reference.

A lot of companies are taking their digital content and exporting it to social media. But we created a true destination for life in Canada [where] we can invite people in, as oppose to exporting them out. We've invited Canadians to share their stories, their pictures, videos and how-to recipes for life in Canada as it pertains to products. We invite them to submit their story of the patio set they bought at Canadian Tire. We give them the opportunity to actually create our content.

[So] the hub effectively becomes a universal digital space. It takes a while to build the content, and we're learning as we go. We're rolling a first wave of 5,000 devices across stores in Canada [in May and June], so that when you go into [for example] the barbeque aisle, you can immediately access the barbeque section of the Canadian Way. From there, because it's completely interactive, you not only get [customer] stories, you also get inventory levels, availability in stores and all of the other things that go with your purchasing decision.

In 2009, Canadian Tire suspended sales of its products online. Will the Canadian Way rehabilitate its e-commerce offerings with the integration of online shopping?

The online shopping is a part of our longer-range plans.

Eventually, you will get the ability to order online. If you think about how this will change the face of marketing, we will be able to communicate and explain our entire assortment, show it in use in real situations to give it a degree of authenticity, and whether in a 3,000- or 100,000-square-foot store the [digital hub will] look the same.

How does the pilot loyalty program in Nova Scotia work?

Canadian Tire has the oldest loyalty program in Canada with Canadian Tire money. [It's] an anonymous loyalty program. You have our money, but we don't know who you are or anything about you. So in Nova Scotia we launched the Canadian Tire Money Advantage program, which is a card-based loyalty program and gives us the ability to have a more of a one-to-one relationship with our customers. We offer them special discounts and unique opportunities based on their buying habits.

What makes this program different from others?

When we offer the digital version of being able to collect [the paper] money, it almost already has universal awareness. If I was a new retailer, and said, "Here's a loyalty program and here's how it works," that requires a little more explanation [and marketing] than being able to say, "Hey, would you like to collect your Canadian Tire [paper] money digitally?"

Because our infrastructure is new it gives us a great ability to manage and understand the data that's collected in the [digital] warehouse behind it. Hundreds of millions of transactions happen each year, each with multiple SKUs, and a lot of systems become overwhelmed with the sheer volume of information. So the fact that we have a new data warehouse gives us the enhanced ability to understand that information [and differentiates us].

Why did it take Canadian Tire so long to go digital with this program?

Quite frankly, because we wanted to get it right. We had to understand the best way. When you have a program like Canadian Tire money and a brand like ours, you want to make sure you go out with a value proposition that's authentic and really is an improvement of what we already have.

How long was the program in development?

It was about a year in development, and we've been in Nova Scotia for about a year now.

Why did you choose Nova Scotia to pilot the program?

Well, Nova Scotia offers a good mix of demographics, income levels, shopping patterns, it's seasonally representative – it's not excessively hot or cold – and so it's very representative of Canada. It's not isolated, but has a well-defined geography, so it's a nice and clean environment to do trials.

Do you have any results yet?

It's early days, it may not seem like that, but it is if you think about the seasonal nature of Canadian Tire. The reception has been incredibly positive and after many months in market we're seeing continual increases in the presentation of the Canadian Tire Money Advantage card in store. We can't share exact participation figures around the loyalty program, but I can confirm that acquisition finished at 22% above our 2012 target.

Check out strategy's past Q&A's with  Rona's Karim Salabi, Metro's Nancy Modrcin and WSL's Wendy Liebmann.


This interview has been edited for space and clarity.