Argyle and Strategic Objectives big winners at ACE Awards
Argyle's tuition discount campaign for Ontario earns it Best PR Campaign prize while Strategic's work on the 100th birthday of Oreo wins it Best Creative PR Campaign honours.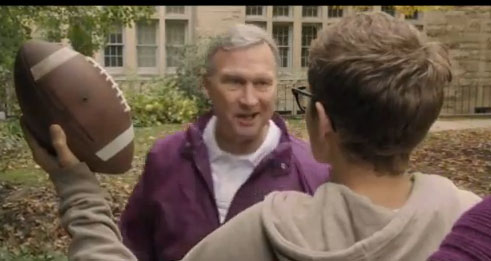 Argyle Communications and Strategic Objectives took home the top prizes Wednesday at the Canadian Public Relations Society Toronto's Achieving Communications Excellence awards.
Argyle, with experiential marketing agency Free For All, won the PR Campaign of the Year award for its strategic planning and execution of the "30% off Ontario Tuition" campaign to make students aware they could be eligible for a 30% off tuition grant.  Strategic Objectives, with Mondelēz Canada, won top prize for Best Creative PR Campaign for the creativity behind the "100thbirthday of Oreo" celebrations, which included a public birthday party at the Toronto Eaton Centre featuring a 15′ Oreo cookie replica to kick-off the year-long celebration.
The event recognized the best in the Toronto PR industry and was held at Arcadian Court in downtown Toronto.
Argyle and Strategic Objective both also won gold in the category of Media Relations (budget over $50,000) for The Canadian Pain Summit and 100th Birthday of Oreo campaigns, respectively.
APEX Public Relations and Nike Canada won gold for Media Relations under $50,000 for its Sustainable Olympic Track Uniforms campaign.
Individual winners at the awards gala included John Muldoon, senior public relations counsel for Canada at Pituitary Network Association, who won the Lois Marsh Award for outstanding support and involvement; and Cathy Cowan, president of Cowan & Company Communications, for PR Professional of the Year.
 Photo: A screen grab of a TV spot for 30% Off Ontario Tuition