Hyper Island to host a master class in Vancouver
The Stockholm-based training program will visit the West Coast for its first Canadian stopover.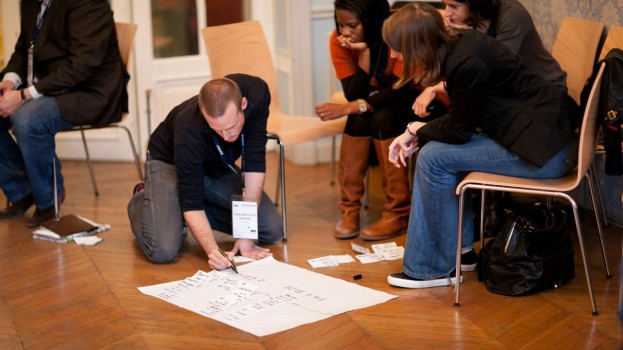 Stockholm-based Hyper Island has selected Vancouver as its first Canadian destination for its three-day master class program. The training program works with marketers, communicators, account managers, creatives and strategists to explore some of the possibilities of digital media.

The three-day Vancouver session, to be held Dec. 4 to 6, 2013, will be a fast-paced series of presentations and workshops, led by "world-leading talent," according to a release.

"Bringing Hyper Island to Vancouver has been on our radar for some time," said Jaclyn Ciamillo, global partnership director at Hyper Island, in a release. "The master class will prepare attendees to adapt to the constantly changing digital landscape."

Pictured: participants in a Hyper Island master class workshop.