JWT's Brent Choi makes two key hires
Ryan Spelliscy joins as SVP, CD while Carolyn Bingham returns to agency as VP, creative operations.
JWT's Brent Choi has made his first key hires since joining the agency in January as its newly minted chief creative and integration officer.
Ryan Spelliscy, formerly co-CD at Sid Lee Toronto, joins JWT in the new position of SVP, CD while Carolyn Bingham formerly group account director at Zulu Alpha Kilo, returns to JWT in the newly created position of Vice President, Creative Operations.
Spelliscy, who joined the agency last week, will work to support and execute Choi's creative vision, Choi says, while Bingham, who started work on Monday, will lead the agency's creative services, broadcast production, traffic and print production, ensuring all of the agency's studios and production are completely integrated.
"To create and deliver the type of product we feel will touch and move today's consumers we know that we have to create a different internal operating system," Choi says of Bingham's newly-created role.
Bingham returns to JWT Canada from Zulu Alpha Kilo, where she led the team supporting Coca-Cola as a Group Account Director for nearly two years. She previously worked at JWT for nine years.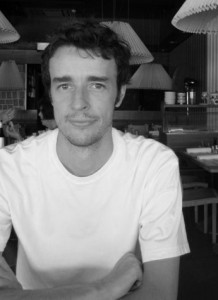 "Ryan represents where our agency is moving toward: really fresh ideas founded in really intelligent thought," Choi adds. "My mandate with him will be to ensure I take advantage of his incredible ability to think in so many different mediums."

Spelliscy has worked on global campaigns for Adidas and Stella Artois and won numerous awards, including a Titanium Lion for his work on the "Hyundai Assurance" campaign launched in 2009 that boosted Hyundai's car sales in the U.S. during a recession.

Choi, who says he's been "really excited about the opportunities" he's seen since joining JWT from Cundari three months ago, says JWT has several other hires in the works that will boost the agency's strength in digital and design.

"[The hires] will be at different levels but also founded in that ability to work in every medium and a standard of world-class creative," he says.