2013 Cause + Action: Judging panel
Meet the advertising and marketing executives who helped decide the winners of this year's Cause + Action awards.

 James Connell VP, e-commerce, marketing, Roots Canada
Since 2000, Connell has held several roles at Roots Canada, primarily focused in the areas of e-commerce, marketing and direct-to-consumer sales. He has led a number of Roots marketing partnership initiatives focused on philanthropy, both locally and internationally, such as its "Build a School" program (where every 500 t-shirts sold raises enough money to build a new school), as well as fundraising efforts for Big Brothers and Big Sisters.

Michelle Crowley, senior marketing manager, Quaker foods, PepsiCo canada
Having joined Quaker nine years ago, Crowley leads the brand's Breakfast portfolio and has been involved in several philanthropic projects including the 2011 Quaker "Amazing" campaign, which saw the brand donate four million oatmeal breakfasts to hungry families in Canada. Crowley also led the launch of the SunChips compostable bag in 2010, and donates her spare time to the United Way and the Canadian Cancer Society.

Kim Finn, VP, Managing Director, JWT ETHos
Finn has led the Toronto team at JWT Ethos, a specialized practice within the agency devoted to social strategies, for the past two and a half years. She is an expert in social branding and communications as well as CSR and non-profit partnership development, and has developed strategies and campaigns for issues such as housing, the environment, health care and education for brands including Microsoft, Walmart and SickKids.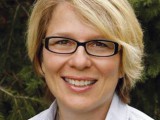 Luisa Girotto director, public affairs, Starbucks Coffee Canada
Girotto is responsible for Starbucks' external, executive and partner communications, as well as government affairs and global responsibility. Based in Toronto, she has helped to build brands' corporate social responsibility efforts and change management for the past 20 years. Prior to joining Starbucks in 2012, she was the Canadian GM of upcycling company TerraCycle.

Lucie Lamoureux corporate director, sponsorship, social commitment, Loto-Quebec
Since joining Loto-Quebec in 2003, Lamoureux has been involved in planning and developing the company's sponsorship portfolio – including the "Les rendez-vous Loto-Quebec" program where the brand sponsors 120 Quebec events that generate social and economic benefits for the community, and that have taken action to minimize their impact on the environment.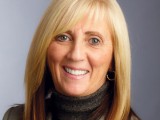 Patti Schom-Moffatt chief client officer, Edelman Canada
Before moving into her current role in April 2013, the former GM of Edelman Vancouver introduced "The Little Give" – a CSR initiative that partners staff with small, local non-profits that support youth and has them work for the charities over an intensive three-day period. She has more than 30 years of experience in the communications industry, and is the founder of Karyo Communications (acquired by Edelman in 2007).

Hesham Shafie president and CEO, Brand Momentum
Shafie's personal mandate is to reciprocate "goodness" while achieving goals. His agency recently launched Life Momentum, a philanthropic arm of Brand Momentum, which focuses on aiding youth through funding of educational livelihood programs. He's had a long history of public involvement at both the volunteer and executive level, through his leadership as a past director at the Distress Centre of Peel and volunteer work for non-profit Skills for Change.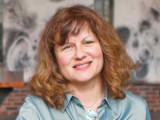 Sybil Taylor marketing communications, Steam Whistle Brewing
Taylor is a beer marketing veteran who began working at Steam Whistle Brewing in 1999 as one of its first employees. She was first director of marketing, where she helped launch the brand, and in 2003 she moved into communications for Steam Whistle's environmental initiatives, which include partnering with Bullfrog Power to use clean, renewable power, as well as sponsoring sustainable organizations and events.
Jump to:
Overall winner: Bell takes mental health out of the shadows
Stanfield's exposes below-the-waist cancer
Coca-Cola helps WWF protect the polar bears' home
Koodo incites virtual volunteerism