Molson kicks off NHL playoff promotions
The brewer is focusing its efforts on engaging with fans with activations that support the Toronto Maple Leafs and the Ottawa Senators.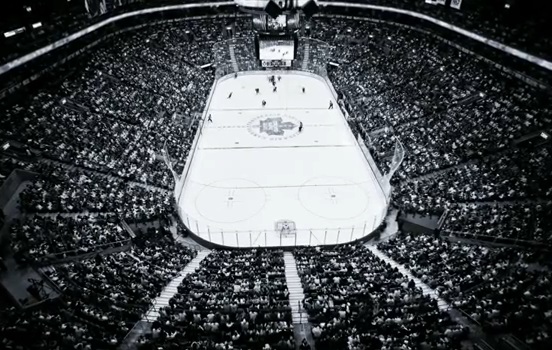 Molson Coors Canada is getting into the spirit of the NHL playoffs with the launch of a series of promotional programs targeted at adults aged 18 to 49.
With creative by Rethink and media by Mediaedge, the brewer's hockey-related promotions feature national executions, including the return of Molson Canadian and Coors Light Stanley Cup tall boy cans and the Molson Canadian Preplay app, which pits fans against each other in a contest to see who can better predict the outcomes of playoff games.
App users will also be entered for a chance to win Molson prize packs, including a grand prize of a trip to next year's Winter Classic game between the Detroit Red Wings and the Toronto Maple Leafs.
Reid Black, senior marketing manager, Molson Coors Canada, says that the brand decided bring back the app due to its success last year. The app was downloaded 33,000 times, had 21,000 active users, and served more than 600,000 Molson ad impressions. This year, says Black, the goal is to reach 50,000 downloads.
On a more local level, the brand will focus its efforts on supporting the teams it sponsors, including the Toronto Maple Leafs and the Ottawa Senators. For the Leafs, the brand created a one-night-only 15-second spot that aired last night on CBC before game one of their series with the Boston Bruins. It also hosted a free live event in Maple Leaf Square, featuring a concert by City & Colour, appearances by Leafs alumni and giveaways.
For the Senators, Molson bought full-page ads in the Ottawa Sun with the tagline "The army's behind you boys," to show its support for the team.
New to this year, the brand will also open up Molson Canadian Hockey Houses outside the ACC and Scotiabank Place for home playoff games to better engage fans on-site.
While Molson ran a broad hockey-related campaign throughout the playoffs last year, Black says the brand chose to focus this year's efforts on the fans as opposed to the league. He adds this strategy allows Molson to disrupt and engage fans at key points throughout the playoffs, and interact with them more directly around their favourite teams.
To coincide with its hockey-focused promotions, Molson will also run brand spots on TV for its Molson Wheat, Molson 67 and Molson Lager products throughout the playoffs.