In the aisles with The Beer Store's Andrea Randolph
The VP of retail talks about new test features, including touch-screen displays and beer fridges, meant to create a more inviting shopping environment.
Canadians are increasingly thirsty for more information about the beer they buy. So the Beer Store is responding by testing out some new formats at four pilot locations (three in Toronto and one in Oakville, ON), which includes giving employees extensive product knowledge and customer service training at "Beer College."
The test stores have been rebranded, with design by Toronto-based Jackman, reopening with their new look on May 7 under the slogan, "Meet Beer." This includes a name rebrand as Beer Store (dropping "The" from logos and uniforms), new colours, employee uniforms and a graphic wall application that resembles a chalkboard and lists beer brands available across Ontario. Touch-screen displays, done by Design Labs, the Beer Store's digital agency, are being introduced in two of the stores.
The launch is supported by an OOH campaign planned by MediaEdge, featured in bus shelters and billboards in the stores' neighbourhoods.
Strategy spoke with Andrea Randolph, VP retail, about the company's rebranding.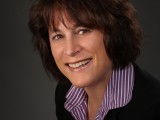 What was behind the decision to redesign these four beer stores?
We started thinking about this over a year ago and conducted research with Ontario beer drinkers. [We] received feedback that said people wanted new ways to combine the Beer Store selection of cold beer and efficient service with a more inviting shopping environment.
What are the key new features in these pilot stores?
There's a new logo, as well as a new branding and colour scheme. We have a test matrix and are trying to identify and isolate certain variables. Two of the stores have touch-screen displays with pricing and product information. Another has price sheets as a way to identify and explain pricing and product availability.
The feedback we got on what people traditionally called "the beer wall" or "the bottle wall" was that it was difficult to read. So we wanted to take the same information we have on our website or our mobile site and bring it into the stores. On the tablets you're able to see all the brands, pricing by SKU as well as inventory availability and obviously some messaging around the brand.
The fourth store is what we call a self-serve store, where you can walk through the aisles with a shopping cart.
We also have new coolers and beer fridges in the stores that are featuring seasonal product as well as singles. We've also put a new focus on training for our staff, in terms of customer experience and engagement and beer knowledge and interaction.
Are there plans to roll out elements from the pilot stores to the rest of the province?
We just started [in May], so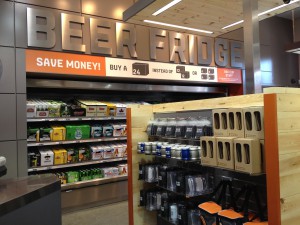 it's too early to say what the results will be. Certainly we are going to spend a couple of months evaluating which elements are successful. Hopefully there are lots that are successful and then we can understand based on that the extent of the rollout and how fast.
Are there new merchandising opportunities associated with these new features?
There are a lot more coolers in these stores, so customers are seeing a lot more brands. There's a seasonal cooler that would change every couple of months, which we never had before, and that gives an opportunity to profile more product – the brands you're seeing advertised on television that brewers would identify as appropriate for the season.
We have tasting programs that will start next weekend in our pilot stores and some other select stores. We've done that before, but not necessarily as frequently as we're going to do it this summer in those stores. In our pilot stores, some of the key messaging is around pairing, so right now it's "Burgers Meet Beer," and there are recipes in the store as well.
"Meet Beer," is really around us encouraging Ontarians to come out and engage with more product and understand more beer-pairing occasions, so that's great for all the brewers.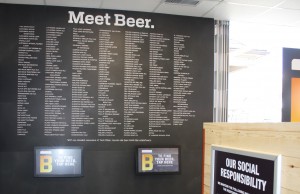 Looking at programs beyond Ontario, what are some trends that you've noticed in the alcohol in-store marketing space?

People are expanding their appreciation for all kinds of beer, wines and spirits. So it's those insights that we applied to these pilot stores and certainly our emphasis on our staff.

People are interested in how the category fits in entertaining, and we wanted to get involved in that space. On our website we have a whole entertainment area where we have recipes and glassware and food-pairing suggestions. We want to make sure that people recognize that beer is a great solution for entertaining and other non-traditional occasions.

I think through the course of our investigation, there was a pretty consistent approach to the fact that consumers are looking for more information and more ideas and really more engagement.

Check out strategy's past Q&A's with Metro's Nancy Modrcin, WSL's Wendy Liebmann and Canadian Tire's Allan MacDonald.


This interview has been edited for space and clarity.